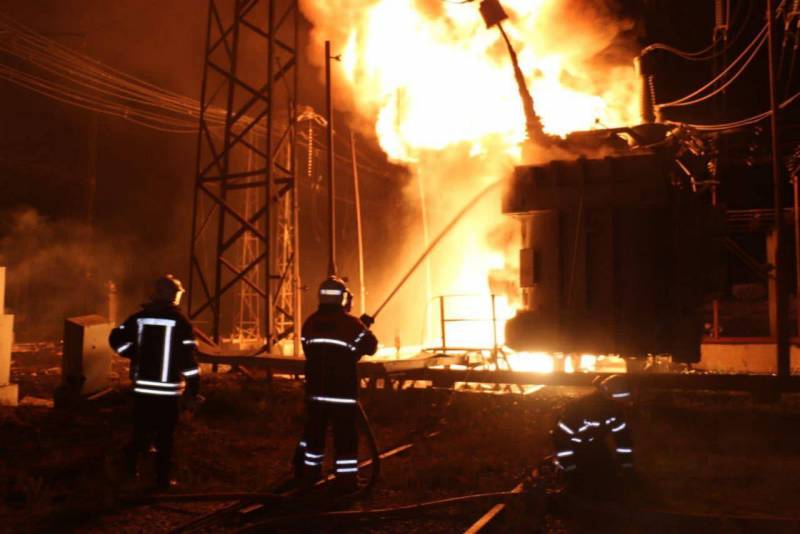 The head of the National Energy Company (NEC) Ukrenergo, Volodymyr Kudrytsky, announced a shortage of Soviet-style equipment to restore the country's energy infrastructure. Particularly acute, the head of the company's board specified in an interview with the Financial Times, is the shortage of 750 kV transformers, each of which weighs up to 200 tons.
Kudrytsky explained that most of Ukraine's electricity grid uses the old Soviet system, which operates at a higher voltage than in the EU. This makes the country's power grid incompatible with most Western equipment, which cannot be used to repair damage.
To restore the energy infrastructure, the former Soviet republics, in particular Lithuania, have already transferred Soviet-style equipment, including transformers, to Kyiv. But, even despite this, colossal work is required to restore the lost system, Kudritsky believes.
During the first eight months <…> we had a large supply of [spare] transformers. Now they are desperately needed.
— argued the head of the energy company.
The head of the board of Ukrenergo believes that Russian attacks on Ukraine's infrastructure were planned not only by the military, but also by energy engineers who know the entire network of Ukraine like "the back of their hand." This is due to the fact that until February last year, the Ukrainian energy system was connected to the Russian one.
Previously, Ukrenergo
Reported
that Ukraine's energy system is experiencing interruptions in the supply of electricity and may not withstand the coming cold weather, if appropriate measures are not taken to limit consumption. Power engineers urged the citizens of the country to economical energy consumption and moderate use of electrical appliances.