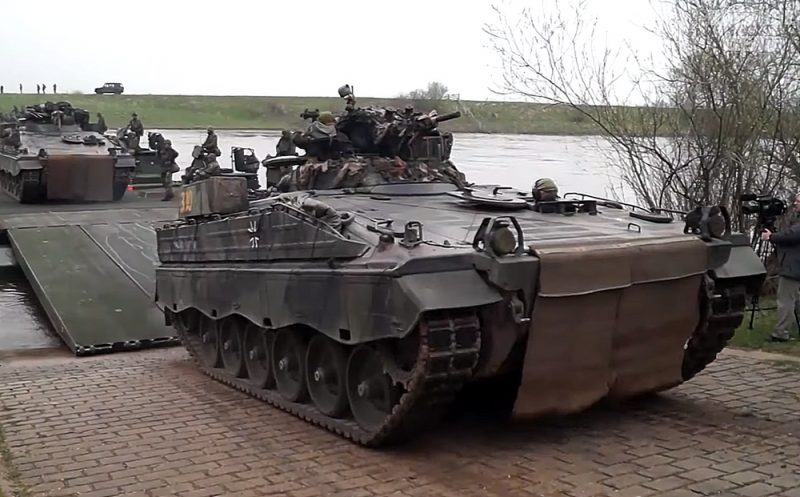 Germany is feverishly looking for the 40 Marder combat infantry vehicles promised to Ukraine, after Chancellor Olaf Scholz announced this decision. Most of the BMP Berlin will have to take from the stocks of its own armed forces, says Spiegel.
[German Chancellor Olaf] Scholz promised Kyiv 40 Marder - now the federal government is feverishly looking for the promised infantry fighting vehicles
- the article says.
The author of the publication claims that today the military and
policy
, as well as security specialists, are literally racking their brains over where the FRG will take the promised cars. At the same time, the publication refers to the representative of the Cabinet of Ministers, Steffen Hebeshtreit, who on January 6 promised to answer this question "within a day", but there was no answer.
According to the magazine, today the defense concern Rheinmetall has about 60 defective Marder infantry fighting vehicles in stock, but their modernization will take a very long time. Therefore, Scholz's promise to supply Ukraine
machinery
"not so easy to accomplish," the publication says.
Since the federal government intends to deliver 40 Marder to Ukraine by the end of March to equip the Ukrainian battalion, the army must provide most of the military assistance from its own stocks.
— concludes the author of the article.
The assertion that Germany will have to empty its own warehouses to provide military assistance to Kyiv, was confirmed by the Bundestag deputy from the opposition Christian Democratic Union (CDU) Henning Otte. In his opinion, Berlin was not prepared for the supply of the promised equipment and "the Bundeswehr has to empty its warehouses, which, in any case, are already in poor condition." The MP is sure that the far-sighted policy is "carried out differently".
Meanwhile, another German politician, Hans-Georg Maasen, ex-president of the Federal Service for the Protection of the Constitution of Germany, said that Germany, sending heavy wheeled vehicles to Ukraine, becomes a party at war against Russia. In addition, the politician said in an interview with Exxpress, due to the supply of infantry fighting vehicles to Kyiv, Germany could become "the target of Russian attacks."
If we do not supply medicines, but weapons, then, naturally, we run the risk of becoming a participant in the conflict. You must understand that now we are a party to the conflict against Russia
Maasen said.
According to the politician, Ukraine is not at all a free state in terms of constitutional human rights. Maasen said that Ukraine is not a stronghold of human rights, freedom and peace, even if German newspapers and politicians "claim the opposite."
Earlier it was reported that the US
decided to
transfer weapons to Ukraine that were not previously supplied. The new military assistance package includes RIM-7 Sea Sparrow missiles (surface-to-air missiles) without launchers and M2 Bradley infantry fighting vehicles equipped with TOW ATGMs.