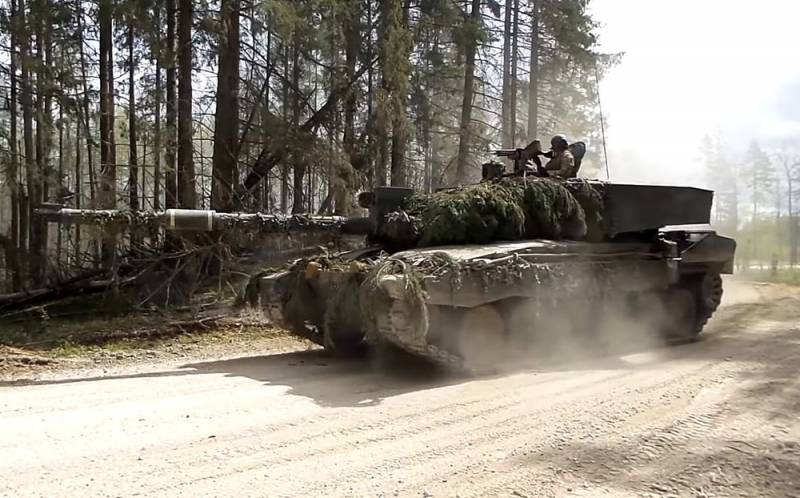 Former Chief of the General Staff of the British Land Forces (2006-2009) Richard Dannat expressed the opinion that the United Kingdom is no longer willing to provide military assistance to Kyiv. This, as noted by the military in an article for the Daily Telegraph, is evidenced by the lack of reports from the British government about impending deliveries
equipment
and tanks to Ukraine.
The UK has "lost its voice" amid reports from France, Germany and the United States about sending tanks and infantry fighting vehicles to Kyiv, the British general believes, while London has previously taken a more decisive position in helping Ukraine. At the same time, the baron admits, the Kingdom has very limited opportunities to provide Kyiv with equipment for ground maneuver operations.
In particular, one of the reasons Dannat calls the lack of funding for the British army in recent years, which resulted in the absence of a large number of units of the latest armored vehicles that are in service with the British Armed Forces. So, the main tank of the ground forces of the state Challenger 2 and armored vehicles Warrior are already noticeably outdated, the general notes. And soon they will need to be replaced with more modernized models.
The former head of the General Staff recalled that the supply of new Ajax armored vehicles to the army was actually disrupted due to revealed technical problems. And the Boxer armored vehicles promised to the army have not yet entered service with the British Armed Forces. In this regard, the British government, Dannat believes, needs to explore the possibility of supplying Ukraine with Warrior armored vehicles, given their imminent decommissioning.
Formerly former US Secretary of State Condoleezza Rice and former Pentagon chief Robert Gates
stated
that Ukraine and its combat formations receive constant monetary and weapons support from the United States and European countries, and without it, Kyiv is not capable of resisting the RF Armed Forces. According to Rice and Gates, without the help of Washington and European powers, Ukraine will quickly find itself in a dead end and will not be able to properly defend itself.