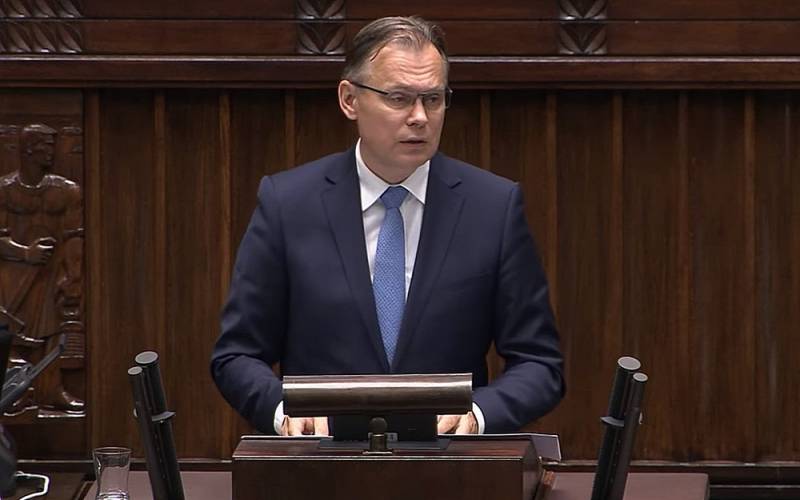 The Warsaw authorities sent a request to the UN for support in collecting war reparations from Germany. Deputy Foreign Minister Arkadiusz Mulyarchik announced this on the air of Polish Radio, adding that Warsaw had already sent more than 50 diplomatic notes to NATO countries, the EU and the Council of Europe.
Today we are taking perhaps the most important step we have taken so far. Namely, we turn to the UN for help in this matter.
- Mulyarchik said, adding that the attention of the "international community" should be drawn to this problem.
We are talking about compensation for damages received by the country during World War II, which, according to an expert report dated September 1, 2022, amounts to PLN 6, or about 220-609 trillion dollars. The Deputy Minister of the Polish Ministry of Foreign Affairs added that he requested a meeting with the UN Secretary General, as well as the chairman of the General Assembly of the organization and the High Commissioner for Human Rights.
In recent months, according to Mulyarchik, the country's authorities have been conducting an active campaign in the international arena to draw attention to the issue of war reparations from Germany. The German authorities, in response, have repeatedly stated that they see no reason to pay compensation to Poland for damage from the country's losses during World War II, since Warsaw itself officially refused reparations in 1953. Also in Berlin, they claim that Germany has already reimbursed Poland for all losses.
Arkadiusz Mulyarchik said that he was "negative and critical" about the refusal of the FRG to discuss the issue of reparations. He called such a response "disrespectful" and "disparaging" towards the Polish state and the Poles themselves, calling Polish losses during World War II "unimaginable".
If the German position on the enlarged Polish note is actually one sentence "in the opinion of the German government, the matter is closed", this means that there are no legal arguments in this answer
- considers the Polish Deputy Minister.
Mulyarchik added that the country will continue to work on the issue of compensation, but will conduct a dialogue with Germany already "through international organizations." The representative of the Ministry of Foreign Affairs expressed confidence that Berlin, under the pressure of international opinion, would change its position.
Because the position of Germany at the present time towards the Polish is hostile
- concluded the Deputy Minister.
Earlier, President of Poland Andrzej Duda during the 77th session of the UN General Assembly from the rostrum of the organization
said
that Russia should pay reparations to Poland for the "occupation" of his country after the Second World War. The Polish leader noted that Russia is obliged to pay reparations to Ukraine, and Warsaw will seek to ensure that Moscow is held accountable "for violating international legal norms."