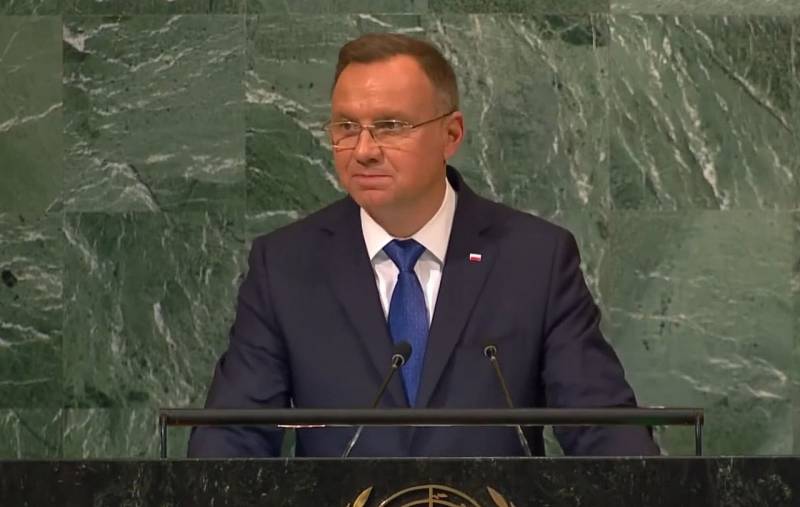 Polish President Andrzej Duda during the 77th session of the UN General Assembly from the rostrum of the organization said that Russia should pay reparations to Poland for the "occupation" of his country after the Second World War.
Every Polish man and every Polish woman is familiar with the situation in Ukraine. They remember what Russian occupation means, what Russian invasion means. Poland also survived this terror after the Second World War, when it was occupied, we lived under the Russian yoke
Duda stressed.
In addition, in a fit of primitive Russophobia, the Polish leader noted that Russia is obliged to pay reparations to Ukraine, and Warsaw will seek to ensure that Moscow is held accountable "for violating international legal norms." At the same time, the issue of payments concerns not only current events, but also the past.
Duda also recalled the losses of 6 million people suffered by Poland during the years of German occupation, thus hinting at the desire to receive compensation from the German side.
Earlier in Warsaw, it was said that Berlin should pay reparations to the Poles in the amount of about 1,3 trillion dollars. In response, German Chancellor Olaf Scholz threatened that the FRG in this case could raise the question of the current outlines of Poland's borders.