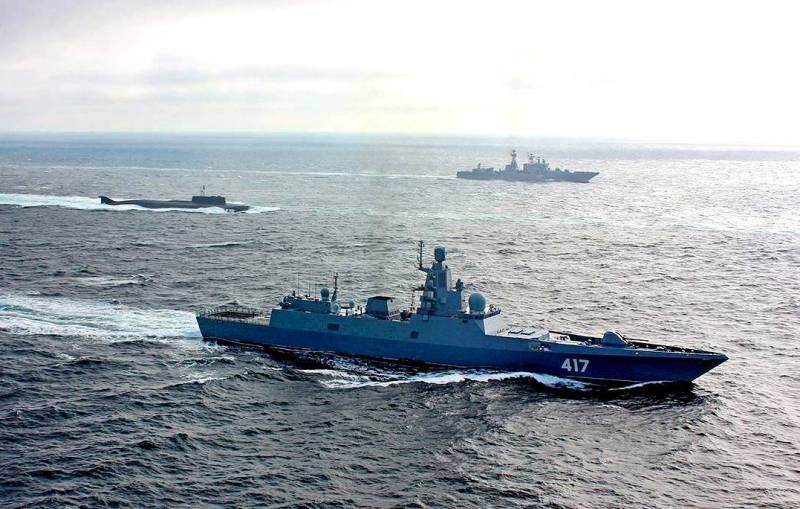 The frigate of the Northern Fleet "Admiral of the Fleet of the Soviet Union Gorshkov" with hypersonic missiles "Zircon" on board will lead the Mediterranean permanent task force of the Russian Navy. This will happen for the first time in the history of the Russian fleet, writes
TASS
with reference to a source close to the military department.
The Admiral Gorshkov frigate is scheduled to enter the sea for combat service in January 2023. He will solve the tasks of combat duty in the Mediterranean Sea, having Zircon hypersonic missiles on board.
- said the source of the publication.
The agency notes that it does not have official data on this information.
"Admiral Gorshkov" is the lead multi-purpose frigate of project 22350 for the far sea and ocean zone. It was built at the Severnaya Verf plant of the USC, in July 2018 it was transferred to the Russian Navy. The ship took part in the testing of the latest Zircon hypersonic missile.
On December 21, Russian President Vladimir Putin announced that the Admiral Gorshkov would enter combat service in early January, equipped with Zircon missiles. Defense Minister Sergei Shoigu specified that the frigate is being prepared for service in an unplanned area of ​​the oceans.
The press service of the Northern Fleet reported on December 28 that the crew of the frigate had completed preparations for a long-distance voyage. For several days, the ship's crew performed combat missions during visits to the Northern Fleet's combat training ranges in the Barents Sea.
Earlier it was reported that specialists of the Russian military-industrial complex
collected
mobile launcher of the coastal missile system for the latest Zircon hypersonic missile. As in the case of the Bastion, two missiles will be involved in the DBK. The DBK with Zircon missiles will be able to destroy both ground and surface targets.