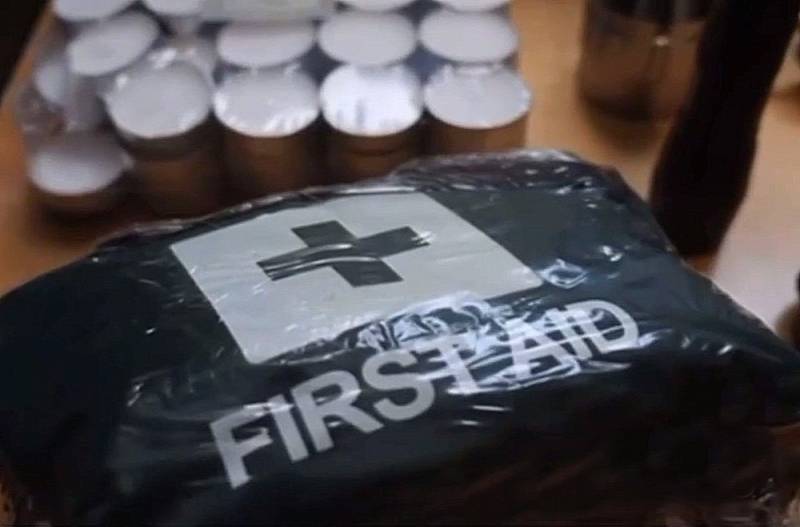 The demand for survivalist experience has been on the rise in recent years in the UK. The SkyNews channel shared the experience of one of them, noting that ordinary citizens are extremely interested in this.
The network tells the story of Barry stockpiling because he expects a big economic crisis. And his task is to feed a family of three for six months, because "it is not clear what to expect."
My goal is to feed the three of us for six months. This is my goal because it's just not clear what to expect
says the hero of the story.
Survivalism as a movement originated in the US, but in the UK, as warnings come in that the winter will have to endure with power outages, more people have become involved in this. At the same time, the hero of the TV report, like other survivalists, asks not to reveal his identity.
Survivors in the event of a crisis do not want people to know where they live and what and how much they have. In their opinion, a big crisis could provoke civil unrest, and this will inevitably affect the craftsmen to make supplies.
I'm sure my sons and I could protect our home if need be. I don't think it takes long for people to go crazy
Barry suggests.
He added that now the preppers, who were previously considered eccentrics "with tinfoil hats", are called by different people. These are teachers, and doctors, residents of cities and villages.
It's just people who want to make sure their home is safe.
- concluded the hero of the TV report.
Earlier it was reported that the inhabitants of the UK
go over
for stove heating to save on electricity and gas bills. The British came to the conclusion that the stove is an excellent alternative to traditional batteries, which are already available to few people.