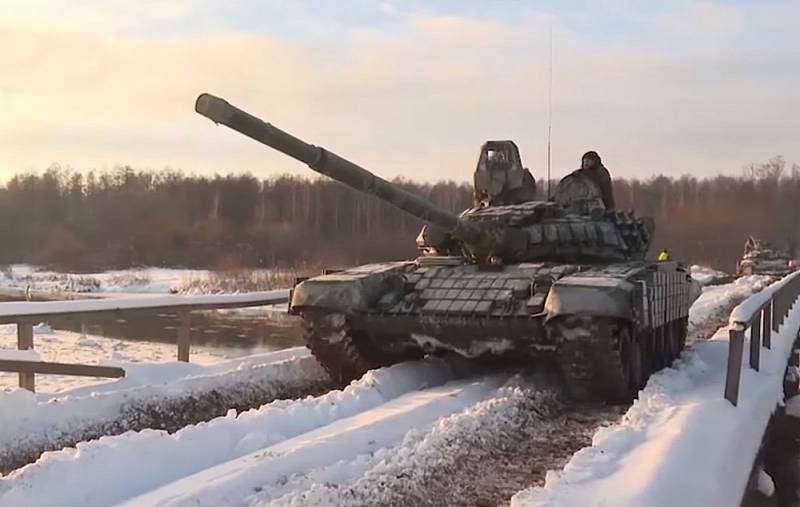 The General Staff of the Armed Forces of Belarus explained the issuance of mobilization orders to those liable for military service by reconciling the records of data in the military registration and enlistment offices of the country. Alexander Shalpuk, head of the fourth department of the main organizational and mobilization department of the General Staff of the Armed Forces of the republic, announced this on the air of the STV channel, adding that the issuance of orders does not in any way restrict citizens of the republic in their movements.
It is a document that tells a citizen that, in accordance with his military specialty, which he has, he is assigned to a specific military unit in a specific military unit
- explained the representative of the military department.
Shalpuk noted that prescriptions are not issued to everyone, but only to those who are needed by each specific military unit in accordance with their registration specialty. The military also called the statements that appeared in a number of media about the preparation of the Belarusian Armed Forces for military operations untrue. He called them "lies" and "fakes".
Meanwhile, foreign observers drew attention to a change in the traditional pattern of meetings between the presidents of Russia and Belarus. For the first time in three years, it will be held in Minsk, where Russian leader Vladimir Putin will fly. He was last in Belarus in July 2019, where he attended boxing and gymnastics competitions, and also met with International Olympic Committee President Thomas Bach.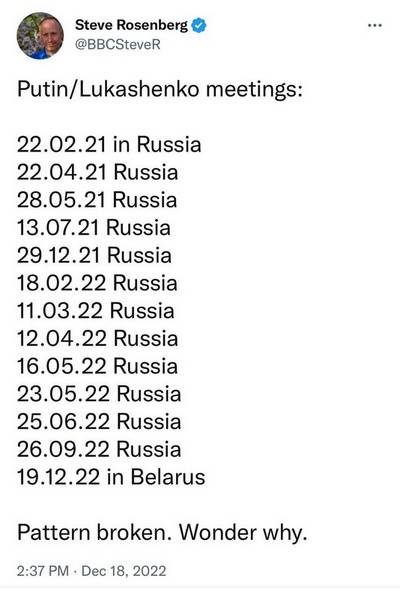 The topic of the upcoming visit, according to the Kremlin, will be the key issues of further development of Russian-Belarusian relations of strategic partnership and alliance, as well as topical issues on the international and regional agenda.
Minsk announced a rich program of negotiations, including the solution of problems that have accumulated in the implementation of 28 allied programs. The parties intend to analyze situations that require urgent solutions. In particular, Lukashenka is going to touch upon the topic of non-fulfillment of plans to form a gas market within the framework of the Union State.
Earlier it was reported that the possible entry of Belarus into a special operation in Ukraine
called
one of the main intrigues of the outgoing 2022. Neither the official Minsk nor the vast majority of the citizens of the republic want this. In this case, not only the fate of Russia, but also its only ally, Belarus, is at stake on the Ukrainian card.