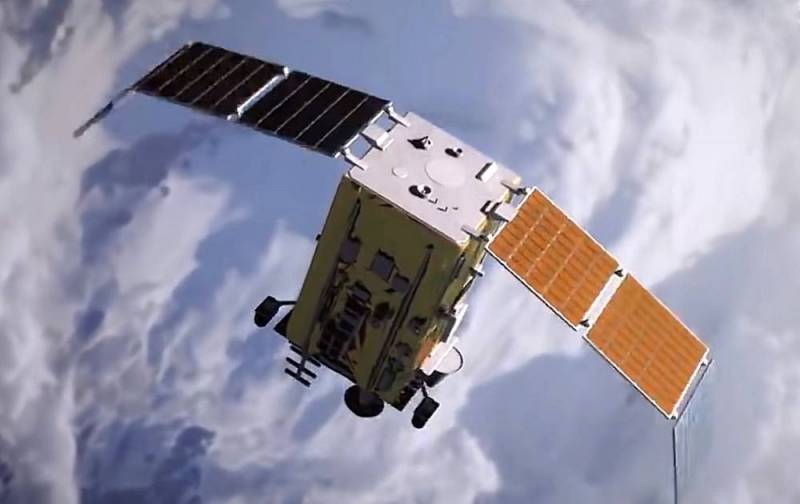 The Russian military satellite Kosmos-2560 de-orbited and burned up in the earth's atmosphere less than two months after its launch. This was announced by astrophysicist Jonathan McDowell, who specializes in maintaining launch statistics and tracking objects in near-Earth orbit.
Cosmos-2560 was launched on October 15, 2022 from the Plesetsk military cosmodrome using the Angara-1.2 light rocket. After the launch, Roskosmos and the Russian Ministry of Defense reported that a stable connection had been established and maintained with the device, and its onboard systems were operating normally. However, according to McDowell, Cosmos-2560 did not perform a single maneuver during the entire time it was in orbit. The satellite's orbit decreased daily, eventually it began to fall. On December 10, he entered the earth's atmosphere and burned up in the sky over the Pacific Ocean near the island of Guam.
The officially classified purpose of the apparatus aroused increased interest in the West, as previously
Reported
we. According to experts, it was an electronic-optical reconnaissance satellite of the EO MKA class. As a result, Cosmos-2560 shared the fate of its two predecessors (Cosmos-2555 and Cosmos-2551). After entering orbit, they also did not perform a single maneuver and burned up in the atmosphere, respectively, 19 and 41 days after launch.
Based on this, McDowell suggested that the lack of maneuvers may be due not to accidents, but to the original design property of these vehicles - although he considers this "very strange." Although such an assumption is evidenced by the fact that the very first spacecraft of the Cosmos-2525 series spent three years in orbit and actively maneuvered in order to maintain the altitude necessary for shooting. In addition, it is highly doubtful that the rare launches of actually "disposable" spy satellites would have a significant effect (unless we consider the version of someone's special financial benefit).
Alternatively, among the assumptions on Russian and foreign forums, versions were voiced about the development of some "new
of technologies
", associated with a promising series of compact low-orbit optical reconnaissance satellites "Razbeg". This may well be a reasonable justification, but the complete absence of any voiced "success in promotion", usually widely declared even on less significant occasions in developments of similar complexity, is alarming.
In addition, it is widely believed abroad that the last three "Cosmos" of the EO ICA series simply died due to some kind of serial marriage or failure that did not allow them to use the corrective engines. In recent years, Russia has faced the "curse" of launches of military reconnaissance satellites, leading to failures and accidents with extreme frequency, the Chinese portal Sohu notes, and cites very disappointing data:
Russia currently has in orbit only 12 satellites for remote sensing of the Earth (ERS) for military and civil purposes, of which two ("Cosmos-2486" and "Cosmos-2506") have already exceeded their design life ...

The share of launch failures and in-orbit failures for reconnaissance satellites launched by Russia since 2015 has exceeded 70%.
The Chinese publication also claims that in August Russia launched a remote sensing satellite "Khayyam" for Iran with a resolution of ground objects of 1,2 m, but then it was "borrowed by the Russian army for use on the Ukrainian battlefield." And the above-mentioned Kosmos-2560 satellite had a resolution of about 0,9 m - the highest among small Russian military reconnaissance satellites. For comparison, the small satellites of the Jilin-1 series, which China began launching a few years ago, have an indicator of 0,7 m. In the Chinese orbital constellation, there are dozens of satellites of this type alone (there are also the Yaongan and Gaofen series), and they can take surveillance anywhere in the world up to 30 times a day, that is, take pictures once in less than an hour.
Therefore, concludes Sohu, there is almost no real manifestation of support for the Russian army from reconnaissance satellites currently in orbit. From the very beginning of the NMD, the Russian military has clearly lacked satellite reconnaissance capabilities, while Western countries have mobilized about 200 commercial remote sensing satellites with a very high level (0,3-0,5 m) of optical imaging in support of Ukraine.