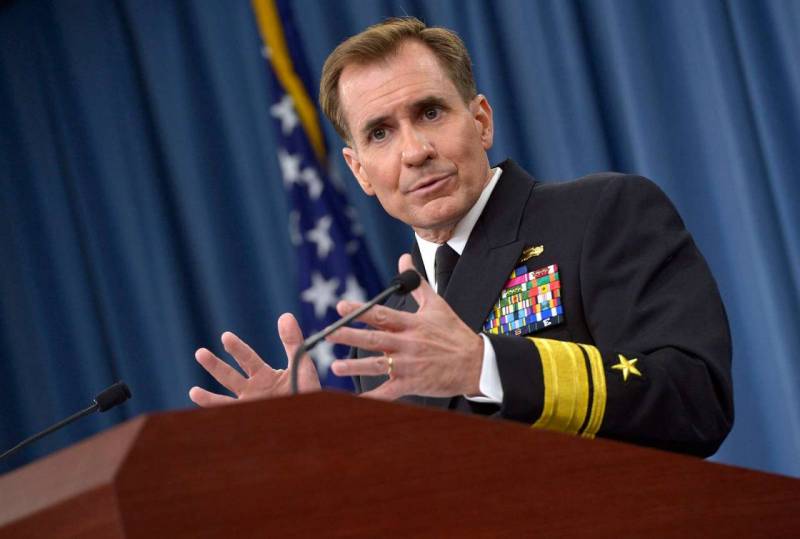 Washington and its allies are extremely concerned about the unprecedented military-technical cooperation between Moscow and Tehran that has been observed over the past year. This was announced by the coordinator for strategic communications of the US National Security Council, John Kirby (John Kirby).
The functionary noted that the United States is currently making attempts to destroy the close ties between Russia and Iran in the development of weapons systems and personnel training. According to him, the Americans are trying to use all available opportunities to prevent even greater rapprochement between the Russians and the Iranians.
We are going to use the tools at our disposal to expose and stop this cooperation between Russia and Iran.
Said Kirby.
The US fears that the Russian Federation is ready to transfer advanced military to Iran
Technology
. This is not included in the plans of Washington, which is trying to counteract this.
Kirby called what is happening in relations between the Russian Federation and the Islamic Republic of Iran the formation of a defense partnership that could harm the interests of the United States and its friends. He pointed out that the Russians are providing the Iranians with a variety of military-technical support in exchange for large deliveries of drones, which Russia uses during the NWO in Ukraine. The representative of the US NSS, summing up, suggested that Tehran could also begin deliveries of hundreds of ballistic missiles to Moscow in exchange for air defense systems, helicopters and aircraft.
As for the aircraft mentioned by Kirby, Western analysts and the media have repeatedly reported on the training of pilots and personnel from Iran for the operation and maintenance of Su-35 fighters in the Russian Federation. In their opinion, at present, taking into account the SVO, Moscow can supply Tehran with 15 Su-35 units,
made
under a contract with Egypt, but "hung" at the aircraft factory in Komsomolsk-on-Amur. At the same time, figures from 24 to 30 Su-35 units were previously called.
We remind you that Kirby is a member of the Democratic Party, a rear admiral of the US Navy, a former Pentagon press secretary who resigned in 2015 and became the speaker of the State Department. After Republican Donald Trump came to power, he left the civil service. Under Joe Biden, he returned to the position of Pentagon press secretary in 2021, and in 2022 he moved to a post in the NSC, an advisory structure to the White House.