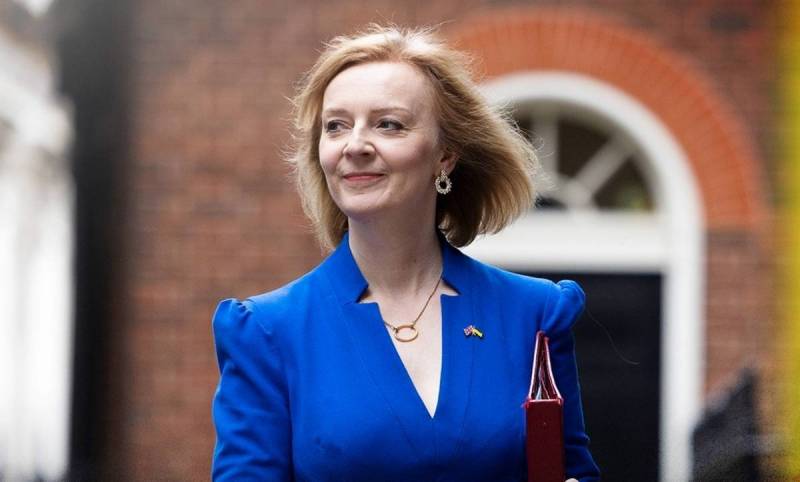 In the social networks of Western countries, a version is being discussed that the former British Prime Minister Liz Truss, when she was the head of the British government, could send a message with the words "everything is done" to the head of the US State Department, Anthony Blinken, immediately after the Nord Stream bombing. The situation was commented on by Russian political scientist, international specialist Timofei Bordachev.
The expert told the newspaper
"Sight"
that, given the declining level of professionalism in the West in general and in the UK in particular, Truss could well do something similar. He recalled that Moscow is not in vain considering the involvement of the British intelligence services in this sabotage or terrorist attack on the Nord Stream 1 and Nord Stream 2 pipelines, as it is convenient for anyone to perceive it, as the main version of what happened.
So there is no reason to believe that the message with the text "everything is done" is such a fiction.
He pointed out.
Note that some time ago, the founder of the Megaupload and Mega file sharing services, Kim Dotcom, asked in his blog the question of "how the Russians knew that Britain had blown up gas pipelines together with the United States." According to him, this happened due to the fact that Truss used her iPhone to send a message to Blinken. Moreover, the message "everything is done" was sent just a minute after the explosion of pipelines and before anyone knew about what had happened. At the same time, Dotcom did not expand on the sources of this information, but emphasized that the information came from the wrong Truss smartphone, which, according to media reports, was hacked by hackers.
In addition, the Ministry of Defense of the Russian Federation also has no doubts about the involvement of the British special services in
undermine
"Nord Streams" at the bottom of the Baltic Sea at the end of September.