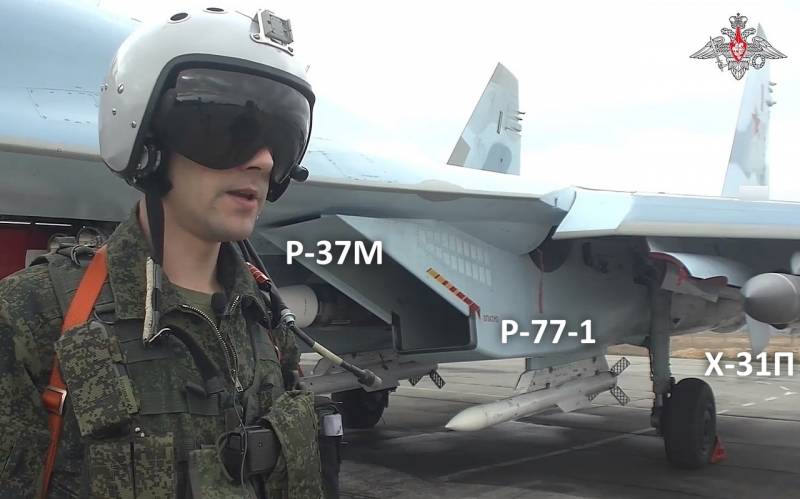 Recently it became known that the high-altitude fighter-interceptor MiG-31BM of the Russian Aerospace Forces
destroyed
an enemy aircraft in the zone of the NVO with a long-range air-to-air missile (RVV-BD) R-37M. Now, for the first time, the Russian Ministry of Defense has shown the combat work of the Su-35S multipurpose super-maneuverable fighter, armed with a similar aircraft weapon used in Ukraine.
It should be noted that, in addition to the R-37M (range up to 400 km), the board was also equipped with R-77-1 medium-range air-to-air guided missiles (110 km) and the Kh-31P medium-range anti-radar guided missile. In the video below, the pilot explained that during the patrol he discovered an enemy aircraft, "performed identification, capture and launch of a long-range missile", after which he was convinced that the target was hit.
Thanks to the presence of ammunition such as R-37M, MiG-31BM and Su-35S fighters can hit Ukrainian Air Force aircraft without entering the detection zone or operation of Ukrainian air defense. Thus, the destruction of aircraft of the Armed Forces of Ukraine can be carried out without even being in Ukrainian airspace. Moreover, the effect of using such a "long arm" will be enhanced if the fighters are supported by AWACS of the A-50U type or other aircraft capable of performing the functions of radar patrol and guidance.