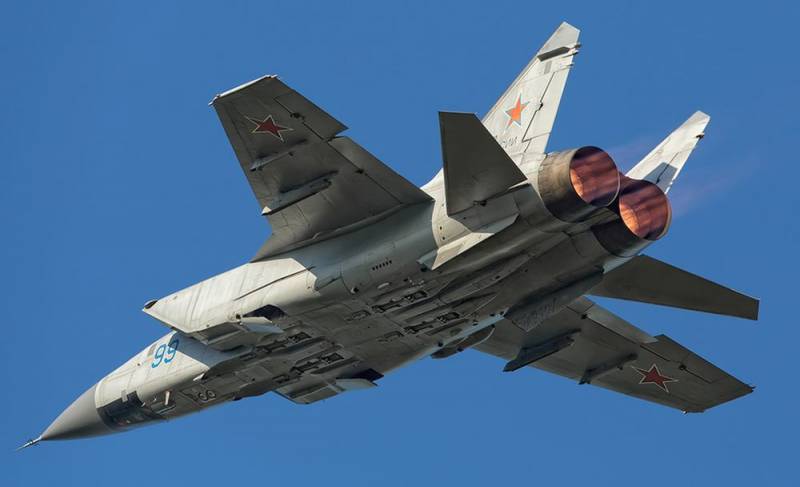 After Russia launched a special operation in Ukraine, the Ministry of Defense of the Russian Federation repeatedly reported the use of high-altitude fighter-interceptors MiG-31 VKS, which were used to deliver missile strikes on Ukrainian territory. Now the Russian military department has reported that a combat aircraft of this class shot down an air target over Ukraine.
The published communiqué states that the MiG-31 fighter-interceptor was patrolling in a given area. During the mission, a Ukrainian Su-24 aircraft was identified, which tried to evade the attack by maneuvering in the sky, but was hit by an air-to-air missile.
It should be noted that the video presented by the Ministry shows a fighter-interceptor in the modification of the MiG-31BM. This is the first officially confirmed such victory of the MiG-31BM during the SVO. At the same time, the pilot clarified that the enemy plane was shot down by a long-range aircraft weapon, i.e. RVV-BD (R-37M).
Probably, we are talking about the destruction of the Ukrainian Su-24MR reconnaissance aircraft in the Poltava region, which was used to open the locations of Russian air defense systems in the Belgorod region. Such aircraft are equipped with electronic intelligence stations and the ability to issue target designation to APU fighters armed with American HARM anti-radar missiles.