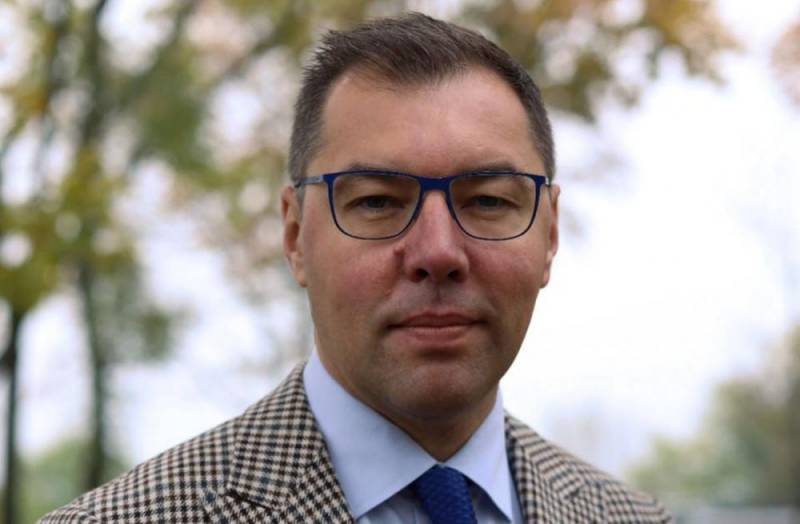 Kyiv stubbornly continues to pursue its
policies
in relation to Berlin, despite the fact that the Germans have recently sent one Ukrainian ambassador to their homeland and very much this
rejoiced
. The new Ukrainian Ambassador to Germany Oleksiy Makeev, who replaced Andriy Melnyk in this post, also criticized Germany during an interview with the German newspaper Bild am Sonntag.
The Ukrainian diplomat said, continuing the tradition of his predecessor, that Berlin could make decisions on assistance to Kyiv more quickly.
When I look at the actions of Germany in this war, it sometimes seems to me that it looks like a German sports car is driving along the autobahn at a speed of 30 km/h. Instead of quickly delivering something that would really help us in the fight against the Russians, they explain to us for several weeks, or even months, why our demands cannot be met under any circumstances.
- he said.
Makeev clarified that Germany, of course, helps Ukraine, but then, "when it's too late." According to him, this was the case with artillery, MLRS and armored vehicles.
The ambassador, who officially began work on October 24, noted that the holding of "circular exchanges", when Germany supplies its
machinery
NATO allies, whereby Ukraine then receives Soviet weapons from these countries, is ineffective. He explained that the supply of weapons from the Soviet era would not help in the conflict with Russia.
Germany's goal should be the speedy victory of Ukraine in this war, ending the senseless loss of life and restoring peace. To achieve this goal, we need modern battle tanks
- he emphasized, teaching the Germans.
Makeev recalled that the Ukrainian authorities have repeatedly asked the German federal government to transfer certain armored vehicles. He summed up his love for "German wildlife, especially leopards and martens" (alluding to the Leopard tanks and Marder infantry fighting vehicles that Berlin refuses to supply to Kyiv).