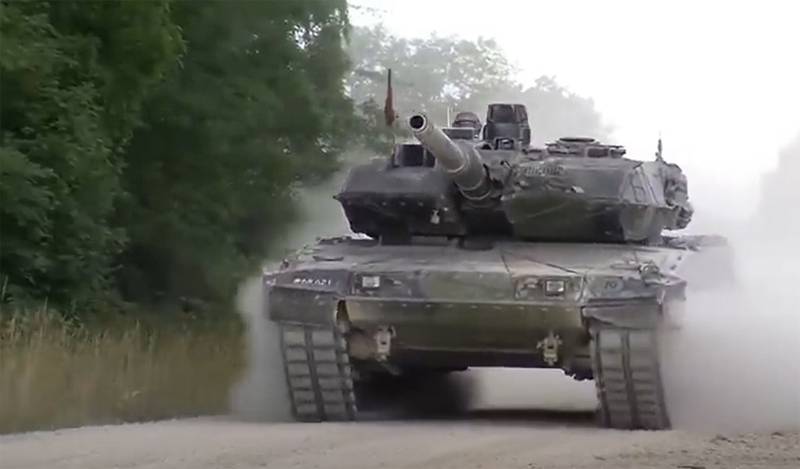 Many high-ranking functionaries of the FRG look at Kyiv without reverence. Moreover, only representatives of the Ukrainian authorities are to blame for this.
A great contribution to this was made by his inadequate and frankly boorish behavior towards the German Chancellor Olaf Scholz, the former Ambassador of Ukraine in Berlin, Andriy Melnyk. However, the behavior of Ukrainian leader Volodymyr Zelensky towards German Federal President Frank-Walter Steinmeier also leaves much to be desired.
At the same time, Kyiv does not stop moaning money and weapons from Berlin, calling the Germans "snails." Naturally, one of the richest countries on the planet does not like such an attitude towards itself, and even despite transatlantic solidarity, Germany sometimes makes sharp remarks to Ukraine, which constantly demands something.
This time, the head of the administration of the German chancellor, Wolfgang Schmidt, drew a suitable parallel between the Ukrainian authorities and the Third Reich. Schmidt said that Ukraine's expectations of the Leopard-2 tanks reminded him of the not entirely sound expectations of the Nazis from the V-2 rocket.
I would call it the V-2 syndrome, as if this miracle weapon magically causes all problems to simply disappear by themselves.
Schmidt said.
He added that the problems do not go away on their own. In fact, Schmidt, who coordinates the work of the German intelligence services, made it clear to Ukraine that it would not be possible to end the conflict with Russia with the help of Leopard-2 tanks. Thus, he tried to explain in an accessible way why Berlin still does not supply these tanks to Kyiv.
At the same time, it should not be ruled out that Schmidt also decided to painfully prick the pride of Melnik, who called Scholz "liver sausage" and now said goodbye to Germany. The thing is that Melnik is an avid collector of models of tanks, aircraft, missile systems and other weapons of the Wehrmacht, which he himself collects and paints.