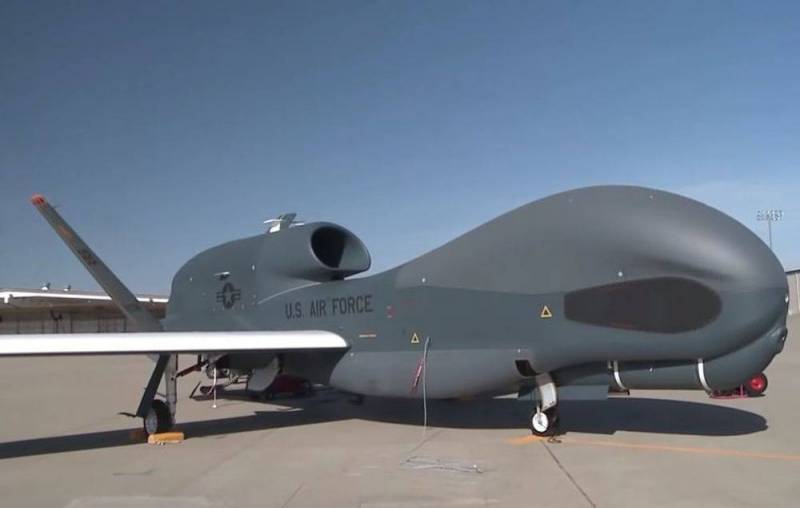 After the start of the Russian air defense system on Ukrainian territory, satellites and reconnaissance aircraft (manned and unmanned) of Western countries began to actively assist the Armed Forces of Ukraine. For example, on October 29, when the Armed Forces of Ukraine began a combined
нападение
marine vehicles and UAVs to the Sevastopol Bay, an American strategic drone RQ-4B Global Hawk was spotted over the neutral waters of the Black Sea near the Crimean peninsula.
The appearance of this air reconnaissance aircraft near the scene indicates that the US drone was not just "accidentally observing", but was directly involved in the attack and helped the Armed Forces of Ukraine attack ships of the Black Sea Fleet of the Russian Navy. It can be said with a 99,99% probability that the Americans identified targets, after which they directed marine vehicles and UAVs at them.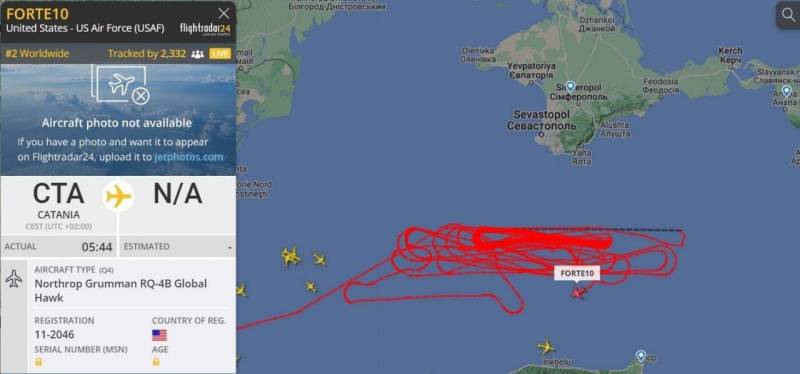 This is direct participation in the conflict on the side of Ukraine. Therefore, such reconnaissance aircraft, helping the Armed Forces of Ukraine to attack the RF Armed Forces, should become legitimate targets for the Russian air defense system if their activity is recorded in the course of an enemy attack. At the same time, no talk about the possibility of starting a Third World War should be taken into account. If the West does not want such a development of events, then its reconnaissance aircraft should not be located near the NWO zone.