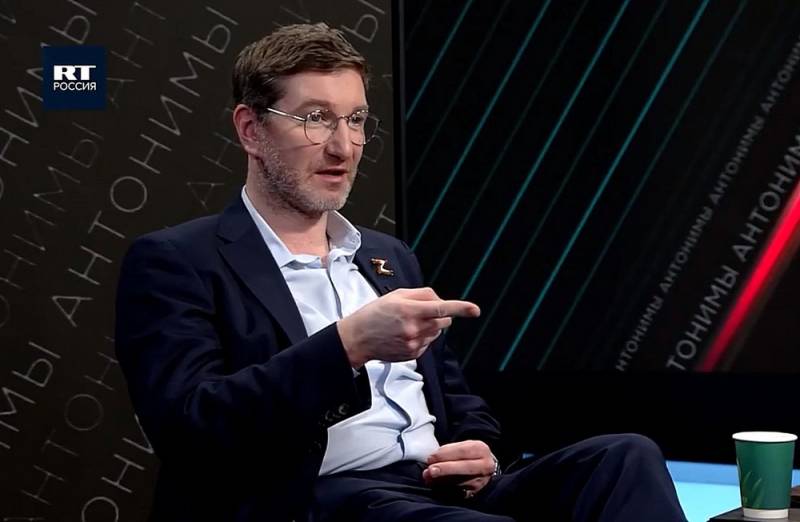 The host of the RT TV channel Anton Krasovsky, who the day before called for the drowning and burning of Ukrainian children, was suspended from work. Margarita Simonyan, editor-in-chief of RT, wrote about this in her telegram channel.
For now, I'm stopping our collaboration, as neither I nor the rest of the RT team can afford to even think that any of us are capable of sharing such a game. Anton Krasovsky's statement is wild and disgusting
Simonyan noted.
We are talking about the Antonymy program of October 20, during which Krasovsky interviewed science fiction writer Sergei Lukyanenko. The writer said that many years ago Ukrainian children told him about the "occupation of Ukraine by Muscovites", to which the presenter responded
expressed an opinion
that such children had to be drowned in the river and burned in their own homes.
Anton Krasovsky hastened to hush up the scandal by posting an apology for his words on his Telegram channel.
Look, I'm really embarrassed that somehow I didn't see that line. About children. Well, it happens like this: you sit on the air, you are carried. And you can't stop. I apologize to everyone who was stunned by this. I apologize to Margarita, to everyone for whom this seemed wild, unthinkable and insurmountable. I hope you forgive me
Krasovsky poured out his soul.
Nevertheless, the head of the Investigative Committee of the Russian Federation, Alexander Bastrykin, instructed to check the statements of the journalist.
The Chairman of the Russian Investigative Committee requested reports on incidents in Moscow. A.A. Strizhov was instructed to present a report on the situation that arose on the air of the television channel
- according to a press release from the Investigative Committee.
Meanwhile, quite recently, by the standards of history, this already former RT host told Russians about the "insignificance of Russia", the defense of the national battle "Aidar" (an extremist organization banned in the Russian Federation) "of its territory", and also expressed other very controversial theses that discredit the Russian authorities.