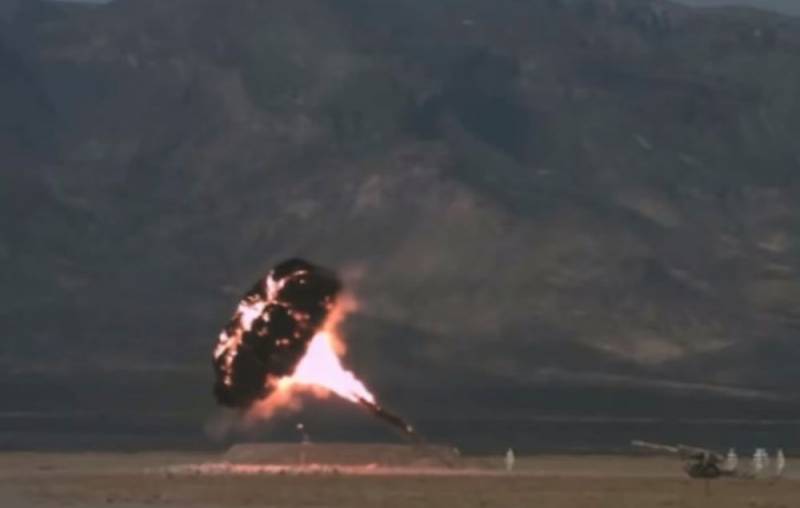 Recently Ukrainian soldiers
boasted
that they were armed with the most dangerous rockets for launchers M142 HIMARS, M270 MLRS and their analogues. Now the Armed Forces of Ukraine have shown how such inhumane ammunition works on the ground.
The published footage shows how the M30A1 ammunition of 227 mm caliber with a range of 15-84 km flies up to the position of a lone howitzer and, at a certain height above it, its fragmentation warhead equipped with
Technology
Lethality Enhanced Ordnance. In the warhead, 182 thousand tungsten carbide balls are located around the explosive charge. After being blown up, they rush to the ground at high speed.
In this case, the radius of destruction can reach 120 meters, depending on the height of the explosion. Such guided munitions are called Guided Multiple Launch Rocket System Alternative Warhead, which literally translates as a guided multiple launch rocket system with an alternative warhead, where these balls are used instead of submunitions to hit a certain area.
It should be added that, according to the Pentagon budget, the average cost of GMLRS rockets produced in the United States until 2021 was $128 apiece, and those released in 503 - $2021, the planned cost of missiles in 152 will be $709 apiece.