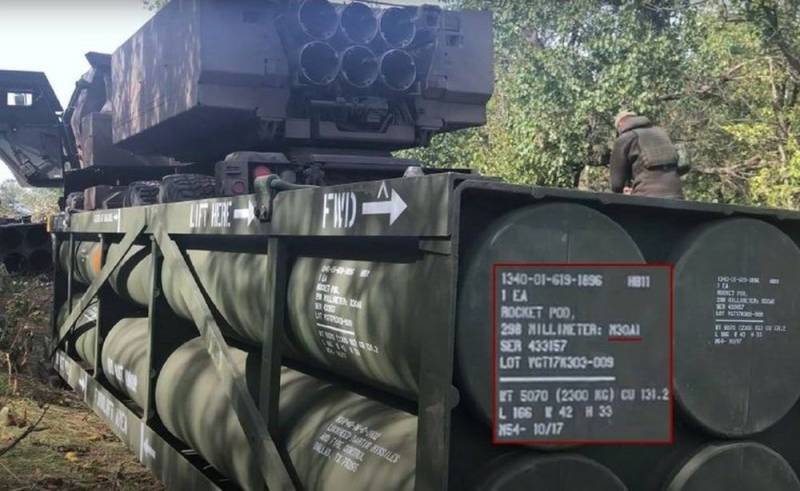 During the conflict in Ukraine, the Armed Forces of Ukraine began to use an extremely dangerous type of precision-guided munitions for the M142 HIMARS and M270 MLRS launchers against the RF Armed Forces. We are talking about M30A1 guided missiles of 227-mm caliber, the fragmentation warhead of which is equipped according to
Technology
LEO (Lethality Enhanced Ordnance).
It should be noted that the appearance of the M30A1 on the equipment of the Armed Forces of Ukraine became known from the video report of the correspondent of the American edition of The Wall Street Journal from the territory of Ukraine. It was on these frames that the specified ammunition was lit, which, as stated, is intended for "grinding enemy infantry into minced meat."
These modern munitions use PBXN-110 explosive. In this case, 88% of the mass of explosives consists of HMX. The rest is a polymer binder, plasticizer and stabilizer. The detonation velocity is 8330 m/s. About 180 tungsten carbide balls are placed around the explosive charge. The radius of destruction by shrapnel reaches 120 meters. The range of the missile is 15-84 kilometers. The circular probable deviation does not exceed 7 meters. Guidance is based on GPS.
Note that Ukraine has become a convenient testing ground for the United States, where they can test the effectiveness of almost any of their weapons against Russia in the course of real hostilities.