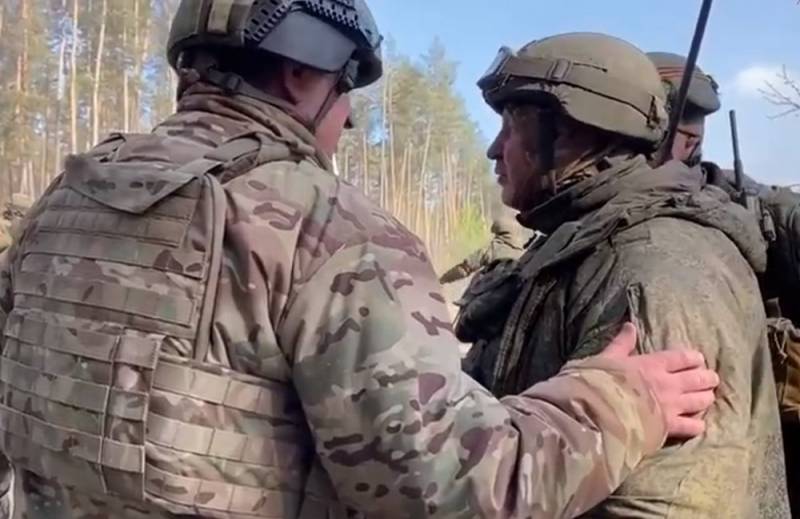 In response to the accusations thrown by Ramzan Kadyrov against the commander of the Central Military District Alexander Lapin of leaving Krasny Liman, one of the fighters of the Brave group spoke out on social networks in defense of the general.
According to the fighter, Alexander Lapin personally directs the combat operations of the troops entrusted to him and is at the forefront of the battle. The general was appointed to command the grouping in the Limansk direction too late - when the "pretend divisions of the Western Military District" had already left their positions.
Our commander is always with us, does not climb out from the front line, personally supervises all actions. He was sent to the Limansky direction to correct the critical situation even when the pretend divisions of the Western Military District (and everyone at the front already knows them) were abandoning their positions. Lapin had to save the situation without our native formations, only 10% of the "Brave" group arrived with him, I am among them
- quotes the Russian military telegram channel "Turned in the war."
The fighter participating in the special operation also noted that the defense of Krasny Liman had to be built literally from the wheels. The Armed Forces of Ukraine threw the main forces at the defenders, and the number of Ukrainian militants was 15-20 times higher than the allied forces. At the same time, Russian military personnel held back the pressure of the enemy for three weeks.
The video shows the offensive of the Russian Armed Forces after crossing the Seversky Donets River in May. The distance to the enemy is about 800 meters. Despite the danger, Alexander Lapin is in the thick of things with his soldiers.
Formerly Ramzan Kadyrov
lashed out with criticism
on General Lapin for the surrender of Krasny Liman to pro-Kiev troops. According to the head of Chechnya, Lapin is covered upstairs, while the commander should be demoted and sent to the front line as a private.