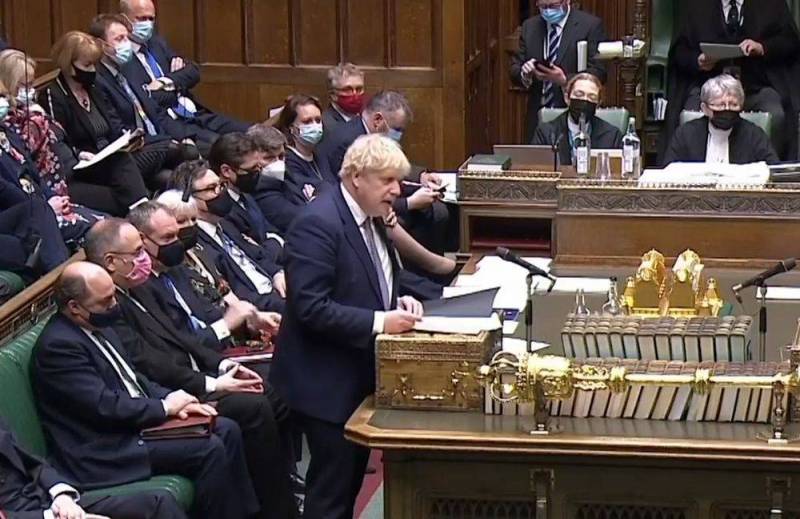 Former British Prime Minister Boris Johnson, speaking at a meeting in the House of Commons, accidentally expressed admiration for the "inspiring leadership of Vladimir Putin." The reservation caused a friendly laugh from those present, who understood who the speaker was thinking about at a given moment in time.
It should be noted that Johnson quickly realized his mistake, given the violent reaction of parliamentarians, and corrected himself, this time thanking the "leadership of Volodymyr Zelensky", who defends the independence of Ukraine.
Johnson is known as one of the main ideologists of the UK's exit from the European Union and an implacable opponent of Russia. He was elected to the lower house of the British Parliament in May 2015 for the constituency of Uxbridge and South Ruislip.
On September 5, 2022, British Foreign Secretary Liz Truss was elected leader of the ruling Conservative Party to replace Johnson. On September 6, Johnson at Balmoral Castle (Scotland) officially handed over his resignation to Queen Elizabeth II, after which she instructed the formation of a new government by Liz Truss. A few days later, on September 8, after meeting with these two figures, Elizabeth II
suddenly
passed away.
All my
political
Johnson carefully copied Winston Churchill's career. For example, speaking in May by video link before the Verkhovna Rada of Ukraine, he even paraphrased Churchill's words about the Second World War, calling the confrontation with Moscow Kyiv's "finest hour". In Ukraine, several cities have already painted murals on buildings with images of Johnson as a token of gratitude.
At the same time, the aforementioned Liz Truss actively imitates Margaret Thatcher, who went down in history as the "iron lady" for her anti-Soviet and Russophobic position, as well as frank and uncompromising cruelty towards her own citizens. It was she who drowned the protests of British miners and trade unions in blood. Thatcher's policies have entered textbooks as "Thatcherism". Therefore, the replacement of Johnson by Truss does not change anything for Russia, however, as well as for the current authorities of Ukraine.