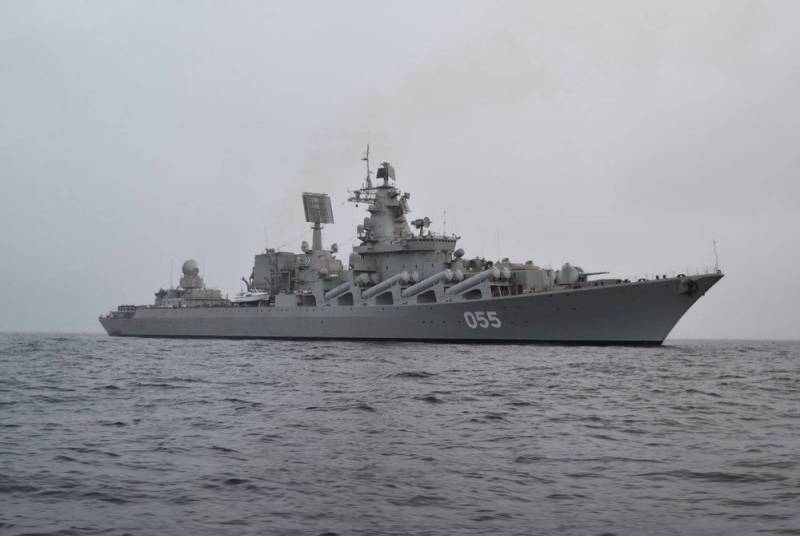 After
confrontation
with the NATO fleet off the coast of Italy, Russia began the planned withdrawal of part of its ships and vessels of the Northern Fleet, additionally deployed since the beginning of February, from the Mediterranean Sea. The tasks of neutralizing the Alliance naval groups in the central and eastern parts of the specified water area, during the start of the special operation in Ukraine, were completed and an excessive presence is not required.
It should be noted that it is not yet completely clear which forces of the Northern, Pacific, Black Sea and Baltic Fleets of the Russian Navy will remain in the Mediterranean Sea for an indefinite period near the Syrian Tartus. At the same time, Western navigation resources and the media report that the Russian squadron is leaving the Mediterranean Sea, giving details of what is happening.
Part of the Russian pennants have already passed the Strait of Gibraltar and entered the Atlantic Ocean, heading to their base in Severomorsk for crew rest after a long trip. On August 24, the missile cruiser Marshal Ustinov (Project 1164 Atlant) of the Northern Fleet followed this route. The next day, the BOD "Vice-Admiral Kulakov" (project 1155) and the medium sea tanker "Vyazma" SF, which was seen at anchor 30 miles north of Beni Saf (Algeria), followed the same route the next day.
The command of the Northern Fleet confirmed the end of their mission. At the same time, two NATO ships are following them: the frigate HMS Lancaster (F229) of the Royal Navy and the patrol boat NRP Sines (P362) of the Portuguese Navy. The frigate "Admiral Kasatonov" (project 22350) and the rescue tug "Nikolay Chiker" SF are still in the Mediterranean Sea.
In addition, the following are present in the Mediterranean Sea: the Varyag missile cruiser (Project 1164 Atlant), the Admiral Tributs BOD (Project 1155) of the Pacific Fleet, the Admiral Grigorovich frigate (Project 11356R) of the Black Sea Fleet and the medium reconnaissance ship Vasily Tatishchev" of the Baltic Fleet.