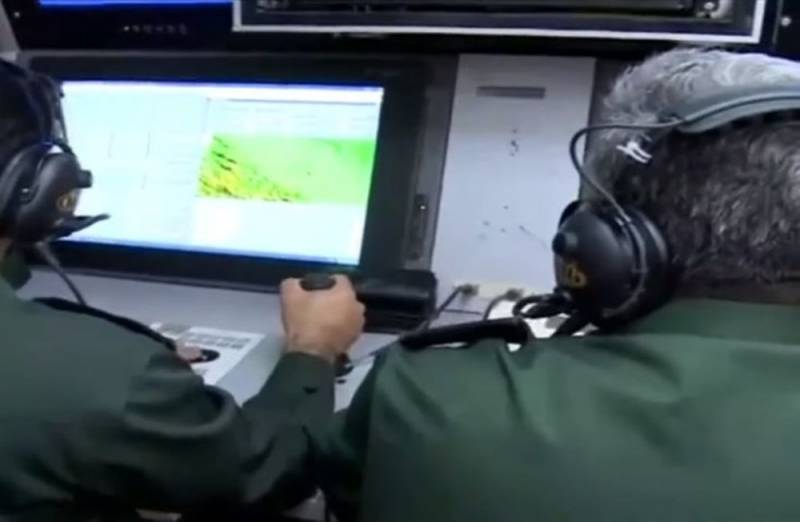 American, European, Arab and Israeli media back in July
started talking
that Iranian-made drones may appear in service with Russian troops. Now these information resources report, citing sources in the US intelligence community, that specialists from Russia are already undergoing training in the operation of some UAV models in Iran.
According to sources, over the past few weeks, a group of Russian servicemen have been studying on Iranian territory as part of an agreement on military assistance for the supply of UAVs from Iran to the Russian Federation. In particular, they studied the operation of the Shahed-191 and Shahed-129 drones. In turn, Tehran denies that it is going to supply scarce UAVs to Moscow, which is also experiencing a shortage of such weapons systems.
The Russian military has begun training to operate the Iranian Shahed-191 and Shahed-129 attack drones. This may indicate that the Russian Federation intends to purchase such UAVs
- said the television company CNN in one of its reports.
We remind you that Shahed-129 is an Iranian single-engine medium-altitude reconnaissance and strike UAV of long duration, developed by Shahed Aviation Industries for the IRGC and the Iranian Armed Forces by 2012. It has an autonomy of 24 hours and is similar to the American MQ-1 Predator and the Israeli Hermes 450. Lifts 400 kg payload, cruising speed 150 km/h, combat range 1700 km, total range 3400 km, ceiling 7,3 km, armed with 4 bombs Sadid-345PGM. By 2021, only 30 units of such drones have been manufactured. The IRGC plans to receive 40 such UAVs by 2024. Deliveries of a naval version of the drone have also begun.
As for the Shahed-191, this is one of two Iranian drones made according to the "flying wing" aerodynamic scheme based on the American Lockheed Martin RQ-2011 Sentinel UAV captured in 170, but smaller in size. A full-size replica is the Shahed 171 Simorgh. By 2025, Tehran plans to have at least 50 Shahed-191 drones in service. In the internal compartments, it carries 2 Sadid-1 missiles, has a cruising speed of 300 km / h, a flight duration of 4,5 hours, a flight range of 450 km, a payload of 50 kg and a ceiling of 7,6 km. Used against militants in Syria.