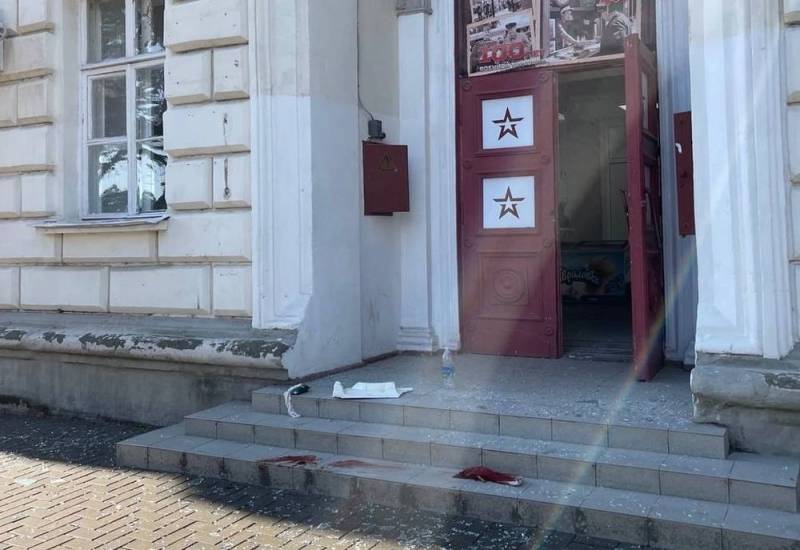 resonant
attack
with the help of the UAV of the headquarters of the Black Sea Fleet of the Russian Navy in Sevastopol was not produced from the territory of Ukraine. Commissar Boris Rozhin wrote about this in his Telegram channel.
The fact that it was a quadrocopter with explosives suggests that this was not an attack from the territory of Ukraine, but a banal terrorist attack. A quadcopter from Ukraine will not reach the building of the fleet headquarters
Rozhin explained.
In his opinion, the UAV operator and his accomplices are agents of the SBU or the Main Intelligence Directorate of the Ministry of Defense of Ukraine. Therefore, these state structures must be recognized as terrorist organizations. At the same time, direct participants (perpetrators) of the terrorist act should be sought in Crimea, probably in the Sevastopol region, which, apparently, is what the FSB and other state bodies of Russia are doing now.
The fact that they missed the drone to the headquarters of the fleet is a jamb, it's still lucky that there were no deaths and serious material damage
- summed up Rozhin.
The press service of the Black Sea Fleet of the Russian Navy reported
TASS
that a low-power explosive device installed on a home-made UAV worked on the territory of the headquarters.
Five people were injured due to the scattering of glass fragments in one of the premises.
- stated in the initial press release.
In turn, a member of the Federation Council of the Russian Federation from Crimea Olga Kovitidi told
RIA News"
that the attack on the headquarters of the Black Sea Fleet of the Russian Navy was carried out directly from Sevastopol.
At the same time, the governor of Sevastopol, Mikhail Razvozhaev, spoke to the press and clarified in his Telegram channel that "at 06:02 there was a bang", as a result of which not 5, but 6 people were injured, two of them are in a state of moderate severity, the rest - easy.