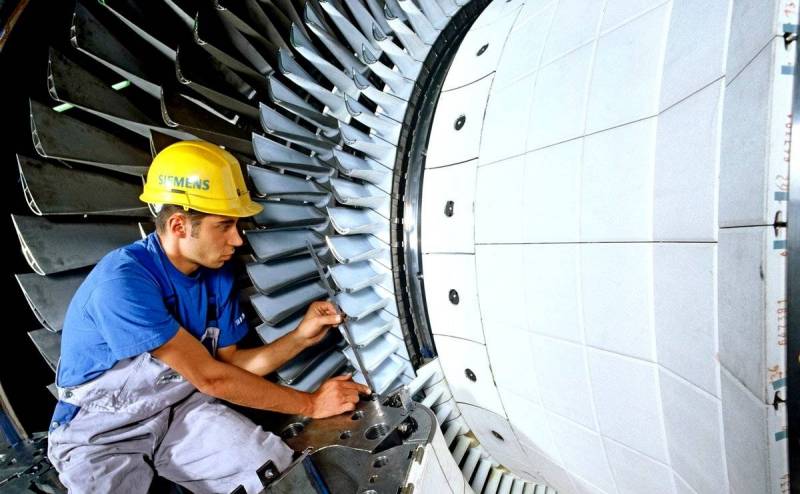 Entering
restrictions
due to the lack of energy resources, it was received without enthusiasm by the population and businessmen of Germany. And so much so that the arguments of Berlin convinced the stubborn Ottawa to give the turbine for the Nord Stream gas pipeline to Siemens with a subsequent return to Russia.
The turbine, which was sent for repair and maintenance to Canada, came under anti-Russian sanctions and the Canadians refused to let it back across the border. Soon the turbine will be handed over to Germany, which will send it to Gazprom, and the Russian blue fuel will again begin to flow to the Germans through the mentioned pipeline, located at the bottom of the Baltic, in the same volumes.
Reuters informed the public that according to the Minister of Natural Resources of Canada, Jonathan Wilkinson, the authorities of his country decided to return the turbine to Siemens. The violation of its own legislation and principles is explained by the fact that Germany urgently needs to provide "partner" assistance.
Economy
Germany can suffer greatly due to a shortage of important energy raw materials, enterprises need gas and houses also need to be heated in the coming winter, so the Canadians made an exception.
Canada will grant permission to Siemens Canada to return the refurbished Nord Stream turbine to Germany, supporting Europe's ability to access a reliable and affordable source of energy as they continue to phase out Russian oil and gas
Said the minister.
Berlin received the signal from Ottawa with unconcealed relief. Now the Germans are looking forward to the moment when the treasured turbine will be with them, having migrated from the opposite side of the Atlantic.