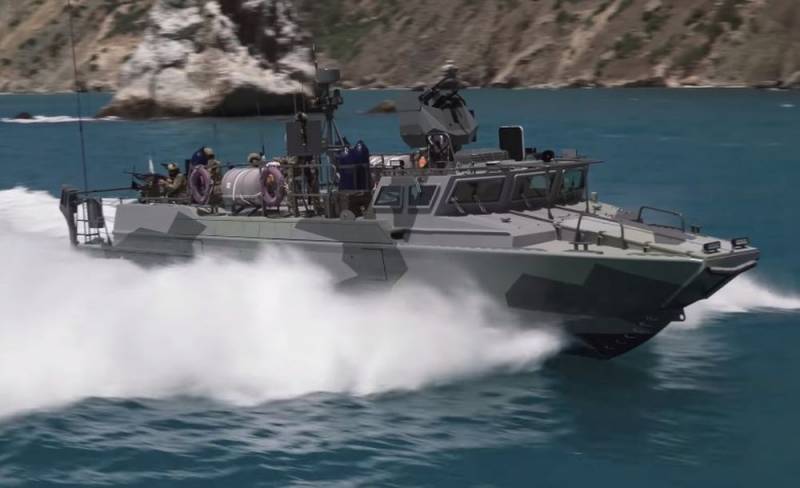 Less than two weeks ago APU
have created
a river flotilla in the north of the country to conduct, if necessary, military operations on the Dnieper River and its tributaries. The structure of the Ukrainian flotilla even included militarized river trams of the "Moscow" type. In Kyiv, they fear that 19 ships of the military-river fleet of the Republic of Belarus will try to penetrate into the Ukrainian capital. However, the Armed Forces of Ukraine faced another problem - boats of the RF Armed Forces appeared in the southern part of the Dnieper River.
Videos have appeared on the Web showing the actions of Russian special forces on high-speed transport and landing boats of project 02510 "BK-16" in the Dnieper waters. They are specially designed for the work of special forces during operations on rivers or in the coastal sea zone. As of the beginning of 2022, the Russian Navy and the Russian Guard had 13 units of such useful watercraft.
On the frames of the first video, the movement of one of the mentioned boats with personnel along the Dnieper is documented. Apparently, there is a patrol and inspection of the area.
The plot of the second video is dedicated to the results of one of the patrols. The footage shows that there is a "fellow traveler" on board the boat, with an item of clothing attached to his head. It is likely that this is a disguised Ukrainian soldier who did not manage to overcome the water barrier.
Thus, Russian forces already control part of the fourth longest river in Europe.