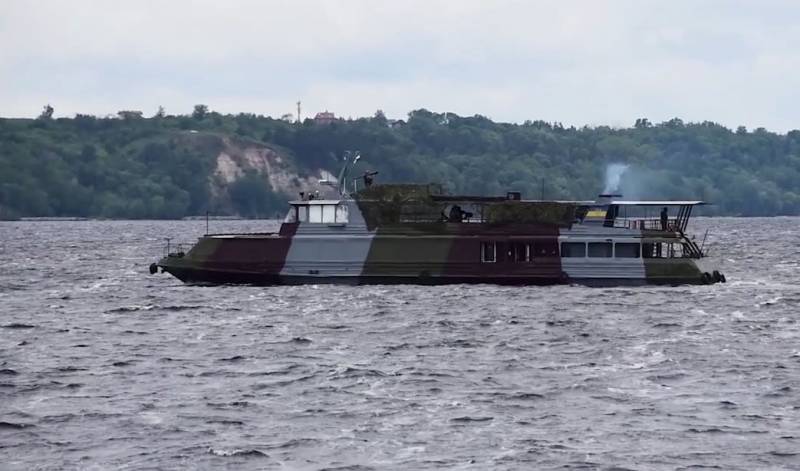 Ukraine has formed a river flotilla that will conduct military operations on the Dnieper and its tributaries. According to Vice Admiral Oleksiy Neizhpap, Commander of the Naval Forces, the flotilla was created with the support of the Ukrainian Ground Forces.
The formation of the flotilla began in May, and now it includes river boats, which have been equipped with weapons. Neizhpapa believes that this military formation is necessary due to the fact that neighboring Belarus has a river division in Pinsk and a base in Loev near the Belarusian-Ukrainian border - in total, Minsk is armed with 19 ships of the military river fleet in this region.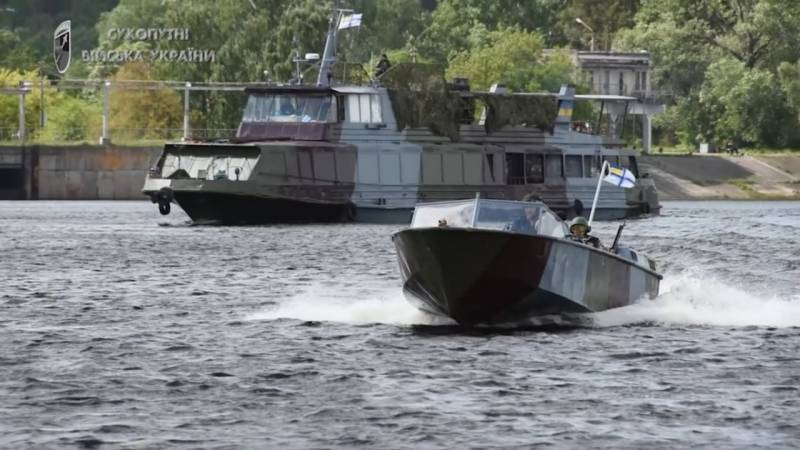 However, if you take a closer look at these ships, you can see that they look like Moskva-type river buses, only armored in front and painted over in camouflage colors. Will such ships be able to at least affect something?
Meanwhile, the United States plans to supply MANTAS T-12 unmanned stealth boats to help the Ukrainian Navy. The Ukrainian operators of these maritime drones have already received appropriate training at the US naval base at Little Creek in Virginia.
It is reported that the ships may appear in the Black Sea near Odessa and Snake Island. The main purpose of the MANTAS T-12 is reconnaissance operations, but they can also be used as a strike force.