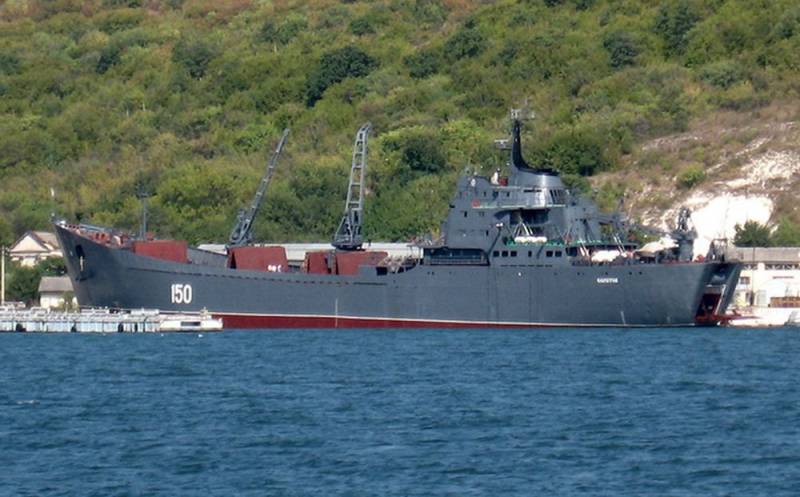 Throughout the month, residents of Berdyansk and its environs periodically reported explosions from the local port and landfills outside the city. At the same time, the Russian military reassured the public, informing them that the process of demining and disposal of ammunition was underway. On July 1, it became known that in the port of Berdyansk, the Saratov large landing ship of project 1171 Tapir was raised from the bottom of the Sea of ​​\uXNUMXb\uXNUMXbAzov, which sank after
Ukrainian strike
24 March.
This information was confirmed in his Telegram channel late in the evening by Vladimir Rogov, a member of the Main Council of the Military-Civilian Administration of the Zaporozhye region. He recalled that the ship was damaged as a result of the arrival of the Tochka-U ballistic missile of the Armed Forces of Ukraine.
The flooding of the BDK was carried out by the crew in order to avoid the detonation of the ammunition on board in the conditions of a fire that had begun.
- said Rogov.
It should be added that the initial source of this information is the pro-Ukrainian Telegram channel "ZAPORIZHZHA.INFO", which reported this at 13:26, referring to information received from its subscribers.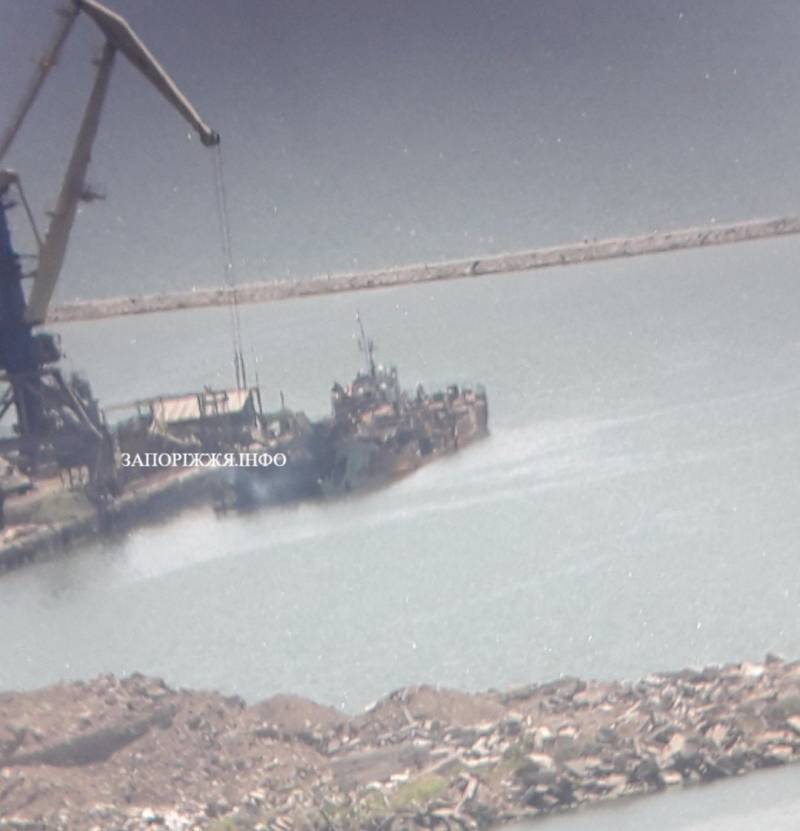 Some time later, at 18:05, ZAPORIZHZHA.INFO published another photo from the port from a subscriber, specifying that an explosion had been heard.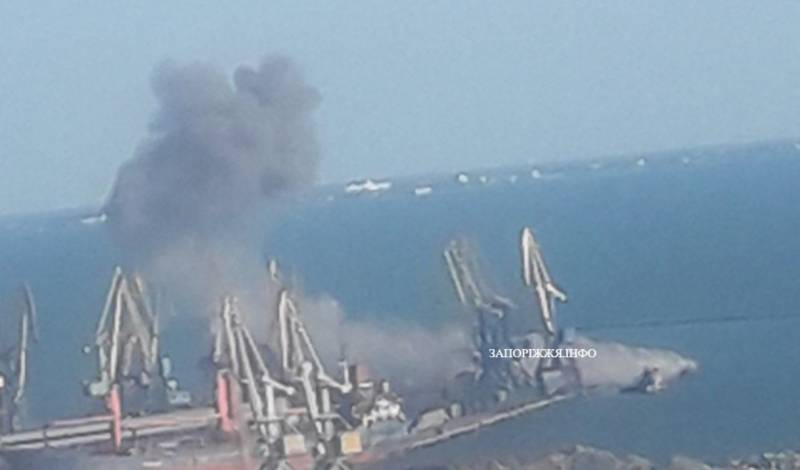 In connection with the above, a number of conclusions can be drawn. Firstly, the ship itself, unfortunately, is no longer subject to restoration, since little is left of it. Secondly, all the explosions that citizens have heard or seen during this time in this area are associated with the contents of the BDK. Part of the ammunition that was dangerous to take out was destroyed on the spot, i.e. in the port, others were sent to landfills. Thirdly, after all explosive objects are finally removed from the port and the berth is completely free, the sea harbor will again be able to operate at full capacity, transshipping both civilian and military cargo.