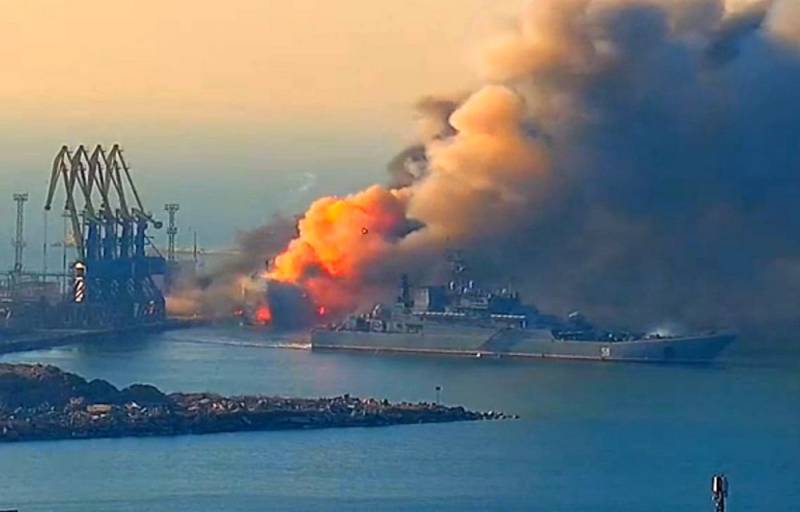 Landing ships of the Navy, located in the port of Berdyansk, were damaged during a fire on March 24. The circumstances of the incident remain unclear. In the morning, explosions were heard in the port area, eyewitnesses began to publish footage of a blazing fire.
At the time of the emergency, landing ships of the Navy of the Russian Federation were in the port - one ship of project 1171 and two large landing craft of project 775.
Judging by the published video from the city's urban webcam, the Project 1171 landing ship was almost completely destroyed by flames at the pier. Two other BDK managed to get out of the danger zone, however, a fire was also recorded on one project 775 ship. The fire, apparently, was eliminated by the personnel.
March 21 BDK project 1171 "Orsk" of the Black Sea Fleet unloaded military
machinery
in the port of the city of Berdyansk. Among other things, the ship brought BTR-82A armored personnel carriers.
The Russian Defense Ministry has not yet commented on this state of emergency.