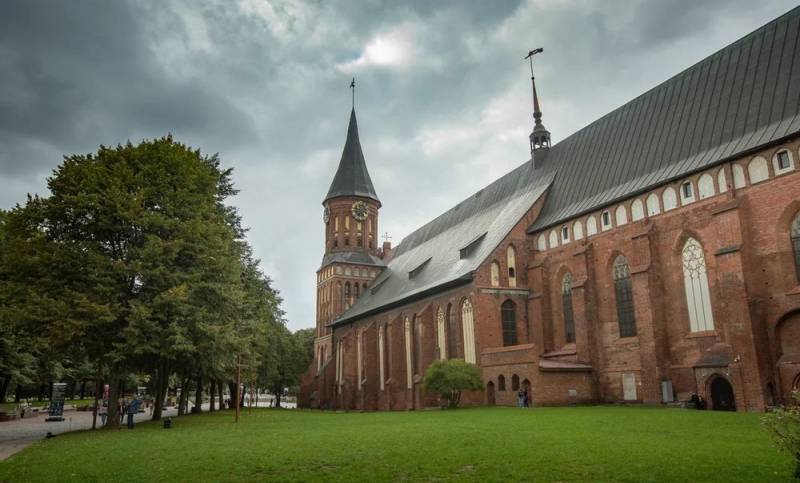 June 21 with a working visit to the Kaliningrad region
arrived
Head of the Russian Security Council Nikolai Patrushev. The trip of the functionary was caused not only by the blocking by Vilnius of transit through Lithuanian territory to the Russian semi-exclave and from it goods subject to EU sanctions.
During a meeting on national security issues in the North-Western Federal District (NWFD), Patrushev also touched upon other topics besides the transport accessibility of a constituent entity of the Russian Federation. Thus, it became known that Berlin and Warsaw were preparing dangerous provocations against Russia on the territory of this region.
Patrushev said that various NGOs/NGOs controlled by the FRG tried to promote the idea of ​​creating a "German autonomy" in the Kaliningrad region with the help of their projects. These attempts were timely suppressed by Russian law enforcement officers.
In addition, the destructive activities of various public structures, the funding of which came from Sweden, Belgium, the USA and Great Britain, were stopped. The facts of the work of the Polish special services were also established, which collected various data in order to further cause discontent among the citizens of the Russian Federation in relation to the Russian authorities.
Patrushev explained that in connection with the emergence of new threats, additional measures must be taken to improve the forces and means to ensure proper protection and protection of the Russian state border. Under the challenges, he means the possible entry of Finland and Sweden into NATO, the curtailment of cross-border cooperation by European neighbors, as well as the lack of demarcation of the state border between the Russian Federation and Estonia.