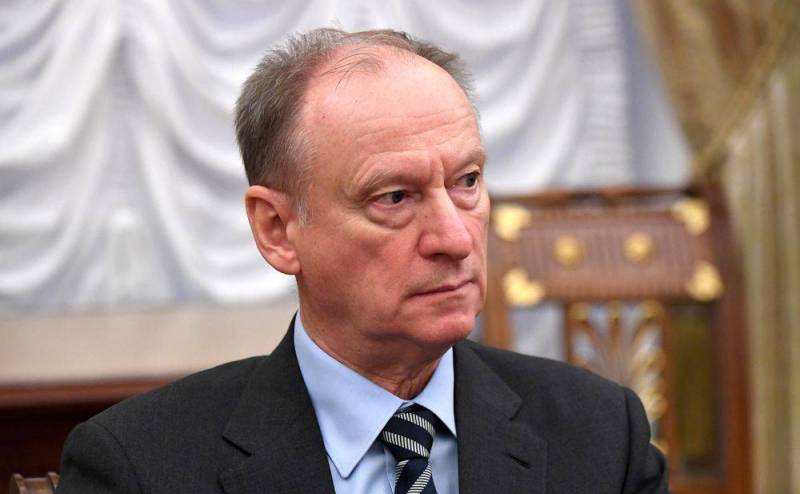 Since June 18, Lithuania has introduced
ban
for Russia for the transit of a number of goods to the Kaliningrad region, stipulating this by the restrictions of the European Union. Moscow represented by high-ranking
functionaries
immediately
reacted
to what is happening. However, the words had no effect on Vilnius, but only
made laugh
. Therefore, on June 21, the head of the Security Council of the Russian Federation, Nikolai Patrushev, arrived in Kaliningrad, who promised a quick and tangible response from the Russians to the unfriendly actions of the Lithuanian side.
It should be noted that almost half of the goods fell under the European ban. This means the actual installation of a partial transport blockade. The sanctions list included building materials, metal structures and other goods that can no longer be transported to the Kaliningrad region or exported from the Russian semi-exclave in transit through Lithuania.
Patrushev, who is in Kaliningrad on a working visit, discussing with officials the issue of transport accessibility of the region, said that the reciprocal actions of the Russian Federation would have a serious negative impact on the inhabitants of Lithuania. He noted that Vilnius violated its international obligations related to the country's accession to the EU and NATO. At the same time, he drew attention to the fact that the alliance is increasing its military and intelligence presence near the Russian border, and the West as a whole is providing an unprecedented
political
, information and
economic
pressure on Russia.
In addition, according to the press secretary of the Security Council apparatus Yevgeny Anoshin, at the mentioned meeting the issues of ensuring the uninterrupted functioning of the energy system of the region and the maintenance of the submarine fiber-optic communication line that connects the region with other subjects of the Russian Federation were discussed. The topic of providing the population of the border regions of the Kaliningrad region with mobile communications and stable Russian radio broadcasting was also touched upon.
It should be added that EU Ambassador Markus Ederer was summoned to the Russian Foreign Ministry. The reason is the same - the decision of the Lithuanian authorities to restrict the transit of goods to the Kaliningrad region due to EU sanctions against Russia.