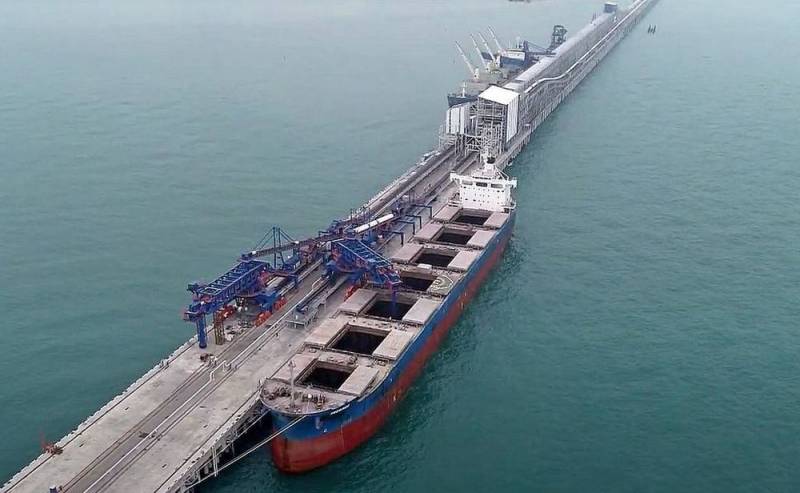 Over the past few months, India has literally
burst into
in the top ten buyers-importers of various Russian energy raw materials, although it was not included in the top twenty before. Moreover, New Delhi is not going to stop at the results achieved, and despite the dissatisfaction of the West represented by the United States and the European Union, which imposed sanctions against Russia, as well as the jealousy of its main geopolitical competitor, China, it is increasing cooperation with Moscow.
India's oldest English-language newspaper, The Times of India, told its readers that the fast-growing South Asian country continues to increase its purchases of Russian energy resources, buying coal and oil at a serious discount from their market value. From June 1 to June 15, Indian companies imported coke and anthracite worth $331,17 million, which is 6 times more than in the same period in 2021. According to estimates, India has been buying coal from Russia in recent weeks for an average of $16,55 million per day, although last year's daily purchases were at the level of $7,71 million, i.e. now pays more than twice as much.
As for the purchase of oil by India from the Russian Federation, since the beginning of June they have also grown significantly and in monetary terms amount to $110,86 million per day. Prior to this, New Delhi paid Moscow $31,16 million a day for oil, i.е. now pays more than 3 times more. At the same time, the volume of purchased Russian oil since the end of May has increased by more than 31 times, to $2,22 billion.
The experts explained what caused the record purchases. In their opinion, the main thing in this matter is the price, the lower it is, the more they want to buy, since this directly affects
the economy
India and the welfare of its citizens. This is especially true when the cost of resources and fuels is skyrocketing around the world. For example, offshore subsidiaries of Russian coal traders such as Suek AG, KTK and Cypriot Carbo One offered discounts ranging from 25% to 30% on raw materials.
Traders from the Russian Federation are liberal in terms of payment methods and accept payments in Indian rupees and UAE dirhams. At this rate, imports will reach a maximum in the last eight years
- summarizes the publication.