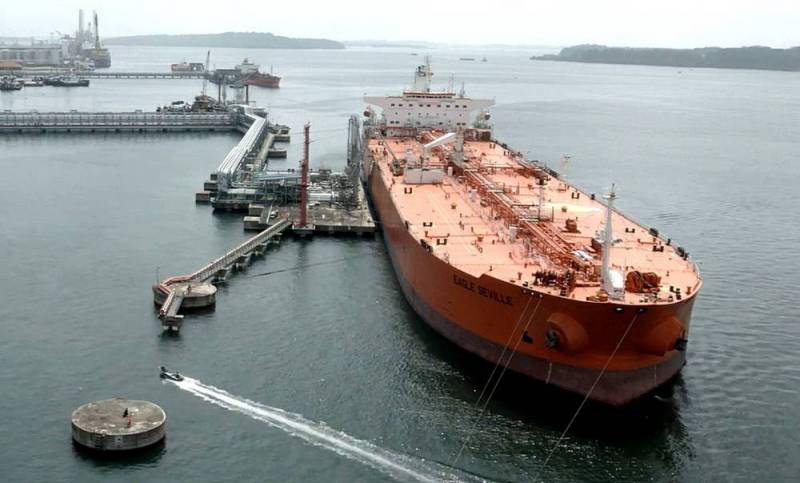 US President Joe Biden is set to visit Saudi Arabia soon to urge the Gulf monarchy to switch to the "bright side". For several years now, Washington has been jealous of the established pragmatic interaction between Riyadh and Moscow.
According to Bloomberg, the Saudis and Russians again came to a mutually beneficial agreement, even if it was verbal. Saudi Arabia cedes China's giant oil market to Russia, and in return receives freed volumes from the European Union, the United States and other countries that have imposed anti-Russian sanctions.
In July, the state-owned Saudi Aramco will supply Chinese refineries with less crude oil than previously planned by the parties. At the same time, the Saudis will not only satisfy all the requests of Japan, South Korea, Thailand and India, as well as clients from other regions of the planet against the background of an increase in the quota for oil production in the OPEC+ format, but will even send some additional volumes.
A number of buyers in Asia are asking Saudi Aramco to increase supplies as they seek an alternative to Russian oil. In turn, China continues to be the largest buyer of Russian oil, but India is catching up very quickly, summed up the media.
Note that this is a good deal for Riyadh and Moscow. Russia has reduced the price of its oil due to Western sanctions, and Asian countries will be happy to buy it. And Saudi Arabia, on the contrary, recently raised the price of its oil, but now it will not have to compete with Russia.
According to the Center for Energy and Clean Air Research (CREA), Russia's revenues from the export of fossil fuels (hydrocarbons) for 100 days of the Russian special operation in Ukraine amounted to 93 billion euros. Moreover, during this time, the EU imported 61% of the volume in the amount of about 57 billion euros.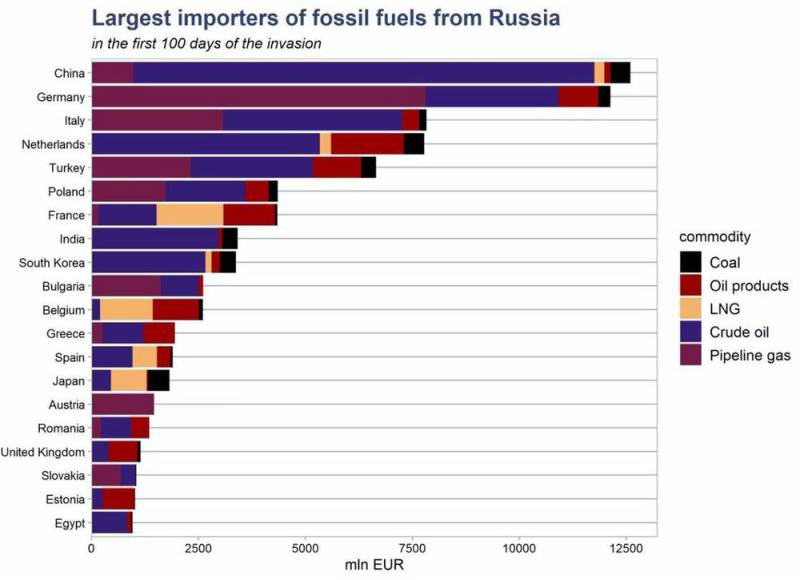 The top three buyers of Russian raw materials are: China - 12,6 billion euros, Germany - 12,1 billion euros and Italy - 7,8 billion euros. At the same time, India, which previously was not even included in the top twenty buyer countries, is now in 8th place, and there is a high probability that it will soon be in the top three.