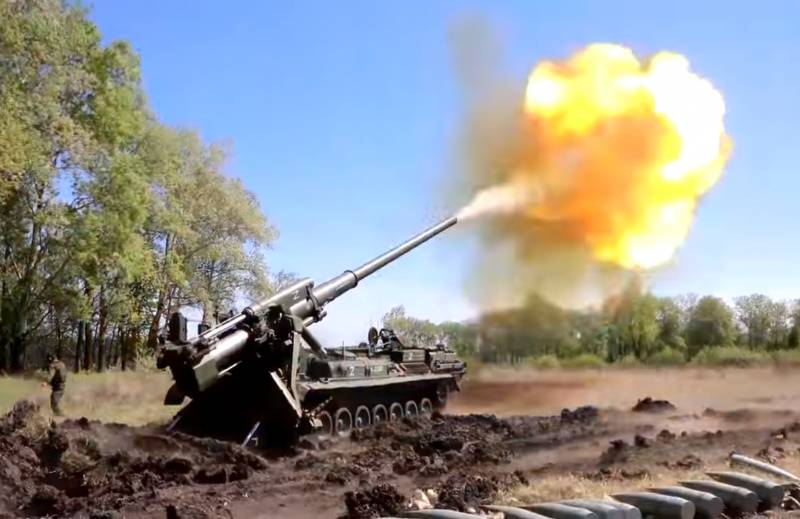 In the Kharkiv direction, the Armed Forces of Ukraine do not abandon attempts to counterattack the positions of the RF Armed Forces in order to reach the Russian-Ukrainian border. However, this often leads to serious losses on the part of the Ukrainian troops and does not give the desired result for Kyiv. Russian troops hold a buffer zone along the state border north of Kharkov in order to prevent shelling the territory of the Russian Federation.
Footage appeared on the web showing the recent defeat of the enemy near Kharkov. The videos below clearly show the combat work of Russian cannon and rocket artillery.
The locations of the events are areas near the settlements of Turovo and Tsupivka, located near the Lopan River (marked with asterisks on the map) in the Kharkiv region. The Armed Forces of Ukraine launched an offensive and tried to take them under control, trying to dislodge units of the RF Armed Forces. But the Z group severely stopped and thwarted these attempts. As a result, several armored vehicles of the Armed Forces of Ukraine and up to 50 Ukrainian soldiers were destroyed.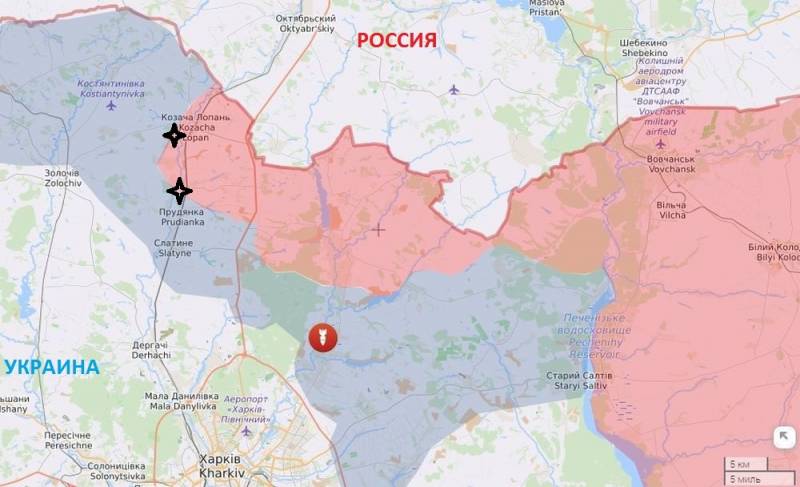 It should be noted that the attempts of the Armed Forces of Ukraine in this direction, and even those associated with large losses
equipment
and personnel, have no military meaning. This area is important and interesting for Kyiv in terms of propaganda. For example, 1,5 months ago, the Ukrainian military was somewhere
have established
border post, it was a real PR action, which was paid for with four lives.