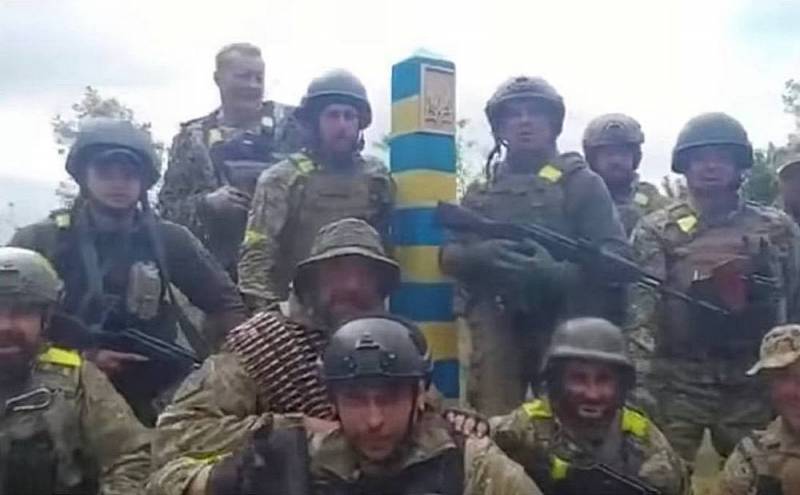 Recently, President of Ukraine Volodymyr Zelensky
committed
trip to Kharkov region. Ukrainian media reported that the young "father of the nation" visited the front line, where "bullets whistled over his head." Concluding the visit, the head of state, without explanation, in his characteristic manner, who entered the role of a "tough leader," fired the head of the SBU department in the Kharkiv region, Roman Dudin. However, the functionary who was left without work turned out to be a man of not timid ten.
Dudin wrote on his Facebook page (a social network banned in the Russian Federation) an appeal to the President of the country. He told him that a recent PR campaign by the Ukrainian military in the form of a demonstrative installation of a border post in the Kharkiv region on the border with Russia cost several human lives.
The former head of the regional department of the SBU specified that everything that "Russian propaganda about the border pillar lied about" turned out to be true. During the performance, four servicemen were killed, three more were injured of varying severity, and the border post was eventually abandoned during the retreat.
By the way, a pole was stolen from the nearest shopping center, where it was put up for sale. On the convoy, which is being taken to the border, then it is shamefully abandoned and lose four "two hundredths" and three "three hundredths" for such a speech to the president
Dudin explained.
Considering the peculiarities of the Ukrainian
political
In reality, it can be assumed that soon Dudin will be charged with treason, separatism, terrorism, aiding the enemy, or some other crime. Recall that in mid-April, footage appeared on the Web in which the Ukrainian military brought a border post and, as they claimed, installed it on the border of the Kharkiv region with Russia. Near the pillar, they arranged a photo session and boasted to Zelensky, who thanked them for their "heroic" act. The country of enduring PR lives by its own laws.