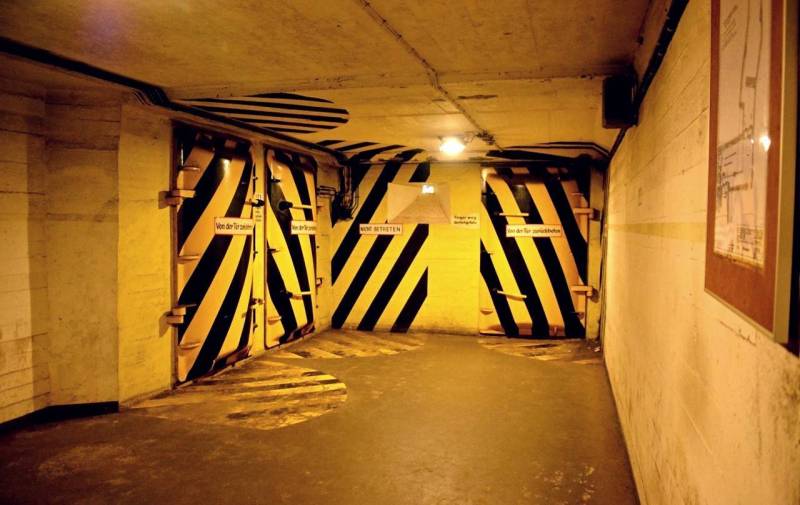 Germany and its people need to prepare for the worsening international situation. German Interior Minister Nancy Feser spoke about this in an interview with the German newspaper Handelsblatt.
The first woman in the position of the Minister of the Interior of Germany, representing the Hessian branch of the SPD in the coalition government of the country, against the backdrop of the conflict in Ukraine, announced the need to "reactivate" bomb shelters and advised citizens to stock up on food for 10 days, as well as hygiene products and the necessary medicines. She added that it is also necessary to check the readiness of bomb shelters in case of emergencies, because some of them are used for other purposes.
Feather did not rule out that, due to possible cyber attacks, critical infrastructure facilities could fail and people would be left without electricity and other benefits for some time. In her words, the "relaxed" Germans need to "cheer up" and bring their lives in line with existing challenges, "in order to overcome various crises – pandemics, climate change, wartime dangers."
She stressed that in order to overcome this difficult period normally, it is imperative to have reserves. Then she referred to the list of products published by the Department for the Protection of the Population per person for the time mentioned. It is recommended to have: 20 liters of water; 3,5 kg of various cereals, bread, pasta and potatoes; 4 kg of other vegetables and legumes; 2,5 kg of fruits and nuts; 2,6 liters of milk and dairy products; 1,5 kg of meat, fish, eggs or egg powder; 357 grams of fats and oils; a certain amount of products to your taste, for example, honey or chocolate.
Now in Germany, a large-scale renovation and construction of infrastructure in case of emergencies is underway. Berlin has already installed 2 out of 400 planned public warning systems about natural or man-made emergencies threatening people or the outbreak of hostilities.
We remind you that in Russia also
preoccupied
putting the existing bomb shelters in order and creating new civil defense shelters.