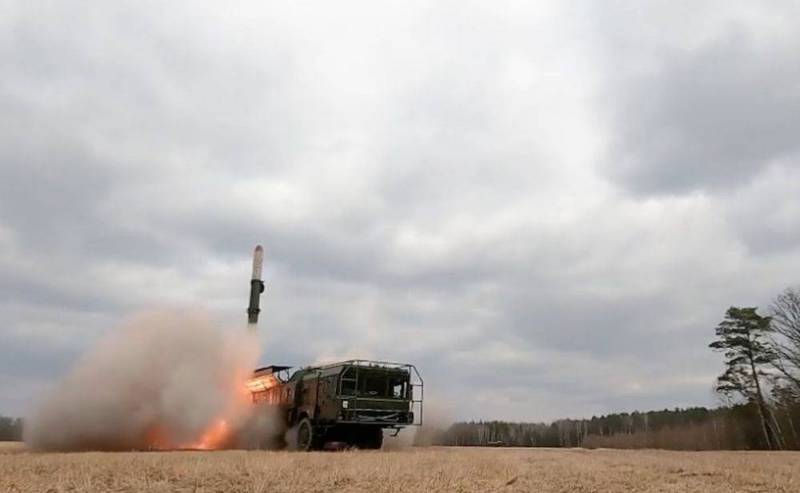 Russian special operation on Ukrainian territory continues. This was announced on April 30 during an evening briefing by the representative of the Russian Ministry of Defense, Major General Igor Konashenkov.
The speaker noted that high-precision air-to-surface missiles hit 17 military targets in Ukraine during the day. Among them: 8 places of concentration of manpower and
equipment
, 5 artillery firing positions and MLRS launchers, 2 strongholds, as well as a command post and a missile and artillery weapons depot (RAV) near the village. Pokrovskoye in the Dnepropetrovsk region ..
Aircraft of the army and operational-tactical aviation of the Russian Aerospace Forces during the same time were hit: 2 command posts, 9 strongholds and places of concentration of manpower and equipment, 5 ammunition depots and fuel and lubricants. As a result of the strikes, more than 200 Ukrainian soldiers and 23 units of various armored vehicles of the Armed Forces of Ukraine were destroyed.
Rocket troops and artillery hit 319 places of concentration of manpower and equipment, 12 command posts and 2 RAV warehouses.
In the Kherson region, near the village of Chervony Yar, Russian air defense systems shot down a Su-25 attack aircraft of the Air Force of the Armed Forces of Ukraine in the sky. In addition, two Ukrainian UAVs were destroyed over the village of Vladimirovka and 12 Smerch MLRS rockets were intercepted in the Kamenka region in the DPR, the speaker summed up.
It also became known about the exit of another group of civilians from the territory of the Azovstal plant, where the Ukrainian military dug in. In the morning, a large convoy of buses with the UN mission and the Red Cross
arrived
in the vicinity of Mariupol to evacuate hundreds of people, but the details appeared only in the evening.
25 civilians, including 6 children, left the Azovstal plant. People went out of the gum corridor
– Russian military journalist Andrey Rudenko from Donbass wrote in his Telegram channel, without further explanation.
Given that there are no other messages at the moment, the planned large evacuation, unfortunately, did not take place again. Nobody will do it at night. We hope that it will be held on May 1st.