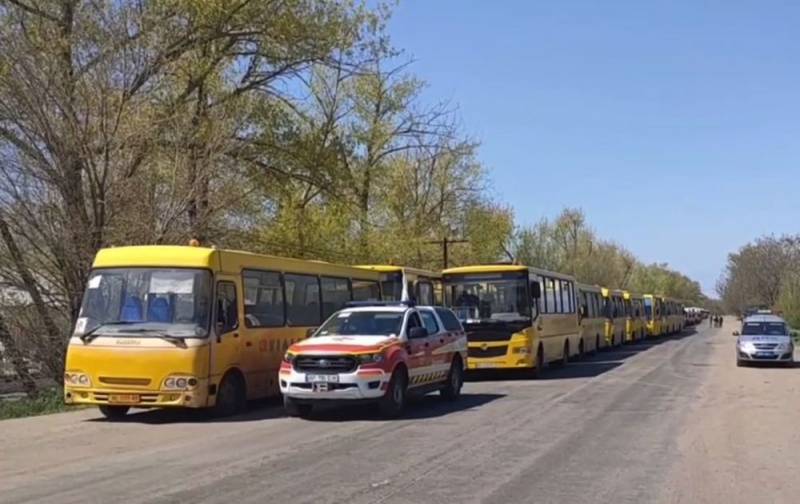 For the second day, international organizations are trying to get to Mariupol in order to withdraw civilians from the Azovstal plant, and again something or someone interferes with this event, agreed by the UN Secretary General with the leaders of Russia and Ukraine. On April 30, Russian military journalist Andrei Rudenko from Donbass provided details of what was happening on his Telegram channel.
At 11:37 Moscow time, the journalist published a video showing a large convoy of buses, which is waiting for permission to start evacuating people. He clarified that this is a UN and Red Cross mission that arrived in the vicinity of Mariupol in the village of Bezymyanny, where negotiations are underway on the removal of civilians.
Another attempt to wrest civilians from the hands of the nationalists, whom they hold hostage at the Azovstal plant
– wrote the journalist.
Rudenko stressed that everything now depends on the representatives of the Azov Regiment (an organization banned in Russia) of the NSU, who have dug in at the enterprise along with other Ukrainian units. He summed up that if the evacuation takes place, then today civilians will find themselves in a safe place and this nightmare will end for them.
As of the time of publication of our publication, there have been no new reports regarding the evacuation of people from the Azovstal plant. We hope that it will still take place.