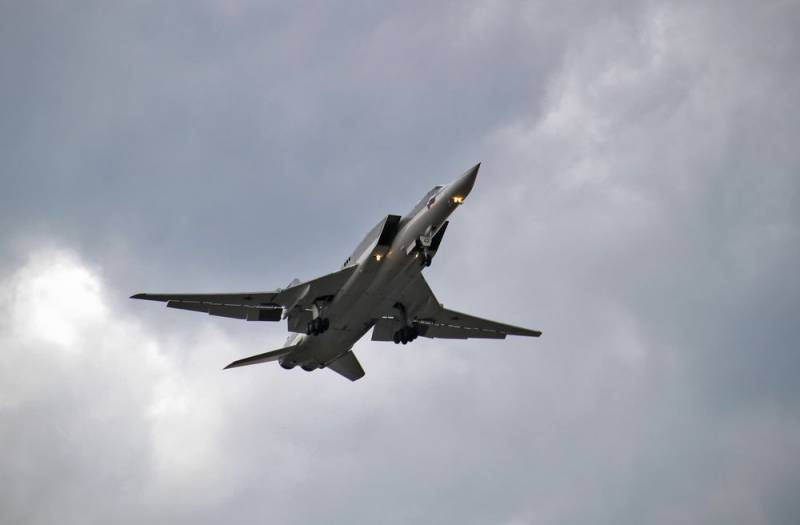 At 06:00 on April 17, the ultimatum put forward on the eve of the Russian Ministry of Defense to the garrison of the Azovstal plant in Mariupol (servicemen of the Armed Forces of Ukraine, militants of the neo-Nazi Azov regiment (an organization banned in the Russian Federation), other Ukrainian security forces and foreign mercenaries blocked at the enterprise ). They were asked to lay down their arms and save their lives, they refused, and the humanitarian corridors were closed.
After that, videos shot by eyewitnesses near the metallurgical giant appeared on the Web. The footage of the first video shows how long-range supersonic Tu-22M3 bombers of the Russian Aerospace Forces flew out to "iron" the Azovstal plant, destroying the enemy grouping well dug in on its territory.
The frames of the second video show the flight of one such Russian aircraft in the area. He is just heading to Azovstal.
It should be added that in early April it became known about
reopening
Russian Aerospace Forces free-falling high-explosive aerial bombs FAB-3000-M46 (total weight of one 3000 kg). Then it was assumed that the demonstration of these powerful ammunition (explosive weight - 1400 kg) could induce the remnants of the Azov regiment, mercenaries and units of the Armed Forces of Ukraine and other departments of Ukraine that joined them to surrender.
We remind you that the special military operation of the RF Armed Forces to denazify and demilitarize Ukraine began on February 24.