Against the background of the military operation in Ukraine, the Russian Aerospace Forces reactivated free-falling high-explosive aerial bombs FAB-3000-M46. The Fighterbomber Telegram channel informed the public about this, referring to information from its subscribers.
It is assumed that these ammunition was specially taken from the reserve in order to induce the surrender of the remnants of the Azov regiment of the NGU (an extremist organization banned in Russia), dug in at the Azovstal plant in Mariupol. In one of the images presented, in the background is a Tu-22M3 long-range supersonic missile-carrying bomber - the only carrier of the specified ammunition.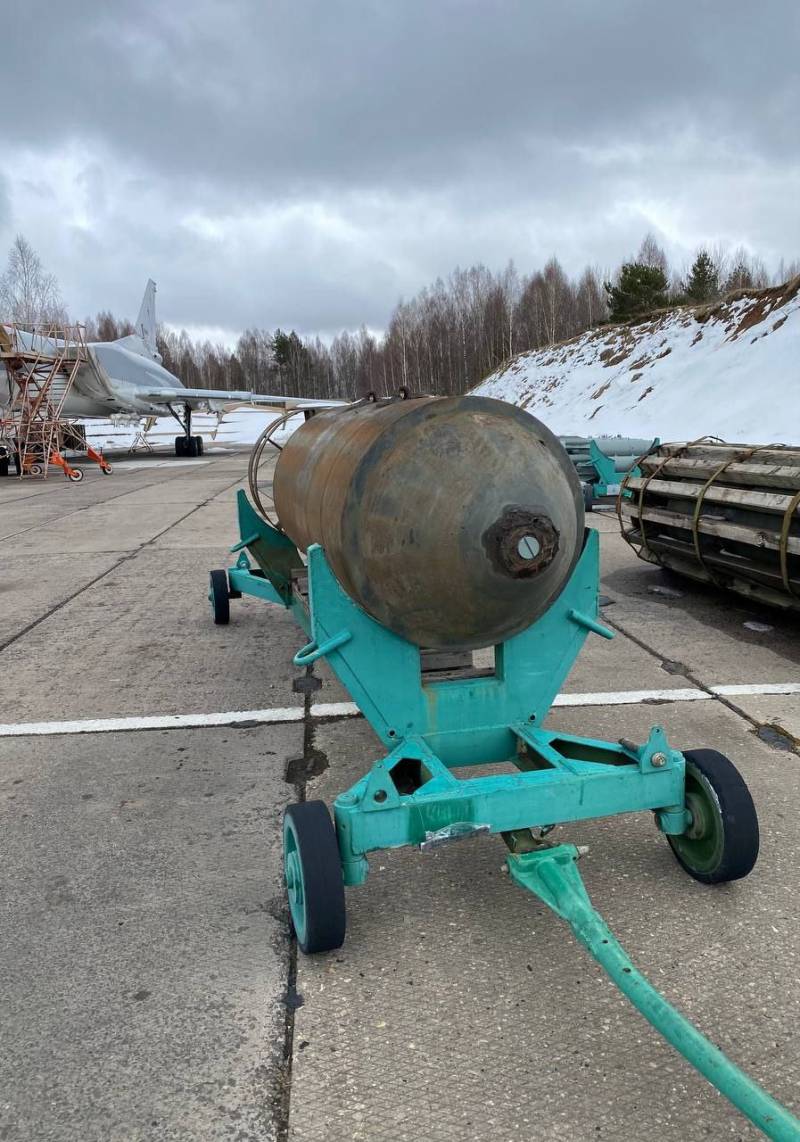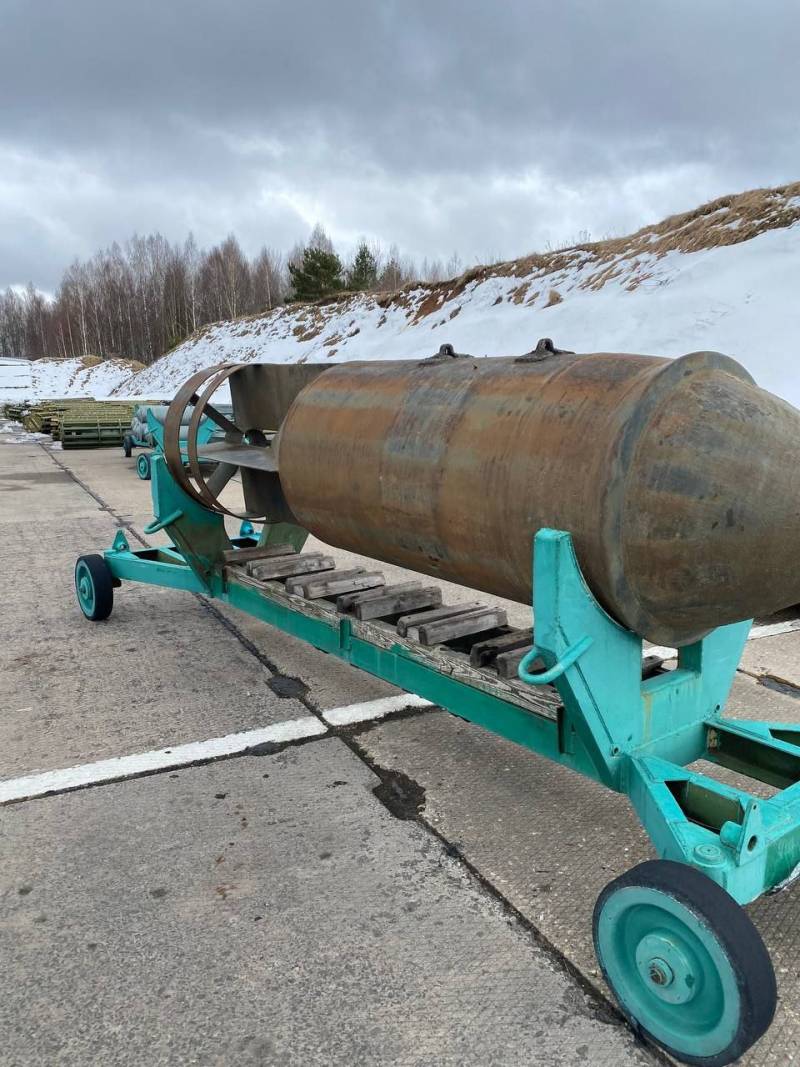 The aerial bomb itself is located on a trolley designed to transport ammunition to the aircraft. Don't be confused by the appearance of the FAB-3000-M46 - this is a very reliable and time-tested ammunition with thick walls of a cast case, which was not created for exhibitions.
FAB-3000-M46 are designed to strike at industrial facilities, dams and underground structures. The aerial bomb was put into service in 1946. It is made according to a tailless aerodynamic design and has an annular stabilizer. The last time such ammunition was used by the USSR during the war in Afghanistan. Its mass is 3000 kg, and the weight of the explosive is 1400 kg.
Recently VKS Russia
began to apply
the latest guided bombs K029BE (UPAB-1500V). The mass of ammunition is 1525 kg, and the weight of the warhead is 1010 kg. But, apparently, this was not enough.
The arsenals of the Russian Aerospace Forces should have even more powerful ammunition: FAB-5000-M54 (weight - 5247 kg, and explosive weight - 2210,6 kg) and FAB-9000-M54 (weight - 9407 kg, and explosive weight - 4297 kg) . More powerful than these air bombs are only tactical nuclear charges.