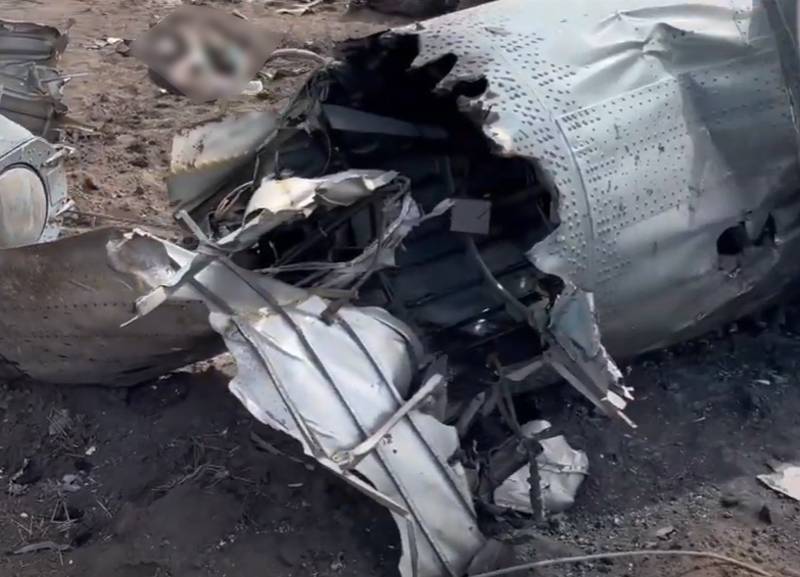 Kyiv does not stop trying to pull the leaders of the Nazi regiment "Azov" (an organization banned in the Russian Federation) from Mariupol. After another unsuccessful evacuation, the captured Ukrainian military, who are being treated at a hospital in Melitopol, told the details of the failed mission. We are talking about two Mi-8 helicopters of the Armed Forces of Ukraine, which on April 5
tried
break through to Mariupol, but were shot down.
Flight engineer Captain Dmitry Burlakov reported
RIA News"
that the crew of their helicopter also included the commander, Lieutenant Colonel Vyacheslav Voronoi, and a navigator named Bogdan (he does not remember his last name). The Ukrainian helicopter pilot thanked the Russians for saving his life and not leaving him to die. According to him, the attempt to withdraw the "Azovites" ended in failure, as it was poorly thought out.
He explained that their rotorcraft had been sent to help the Azovites, whose Mi-8 had already been shot down by that time. But the crew found out about this later. The crew was ordered to take off from the Dnieper (Dnepropetrovsk) and fly to a given area, where they would be waiting for further instructions.
This is between Dnipropetrovsk and Mariupol, 20 minutes from the line of demarcation
- said Burlakov.
Arriving at the indicated place, the crew "turned off" and waited for instructions. Approximately at 05:00 in the morning, the crew commander was told - "start up." It was then that the crew learned that they needed to fly to the crash site of the aforementioned helicopter, which was located at a depth of 4 km behind the front line. Flying up, they noticed smoke, and then their helicopter was also shot down.
The organization of the task was not done in the best way
Burlakov explained.
In turn, the surviving shooter Ivan Gavrilenko also thanked for the rescue. He named the names of the Ukrainian military who were part of the group with him: commander Nazar Borovitsky, Alexander Klepikov and Grigory Dobrovolsky.
There were four of us. Well, plus the crew of pilots
Gavrilenko said.