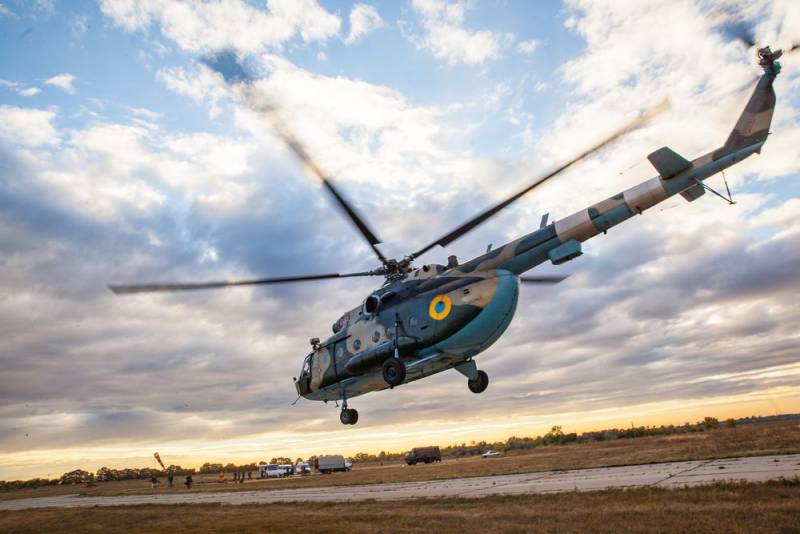 It became known that during the Russian special operation to denazify Ukrainian territory on the morning of April 5 near Mariupol, another attempt was thwarted to take out the leaders of the Nazi regiment "Azov", which is part of the NSU system. This was announced during the evening briefing on the same day by the speaker of the Russian Defense Ministry, Major General Igor Konashenkov.
The representative of the Russian military department noted that the Kyiv regime does not leave attempts to evacuate the leaders of this formation. A couple of Mi-8 helicopters of the Armed Forces of Ukraine, which tried to break through to the city, this time making a detour and entering from the sea, were hit by MANPADS, just like the last time.
Konashenkov recalled that the Russian side had repeatedly offered the Ukrainian military to stop hostilities, voluntarily lay down their arms and leave Mariupol on the territory controlled by Kiev along the agreed route. The same offer was made at 6:00 today. But, as before, the Ukrainian side ignored the proposal.
Given Kyiv's disinterest in saving the lives of its servicemen, Mariupol will be liberated from nationalists by units of the Russian armed forces and the Donetsk People's Republic
Konashenkov announced.
We remind you that 5 days ago, helicopters of the Armed Forces of Ukraine already tried to take out the leaders of Azov from Mariupol. Then, two helicopters flying at low altitude were also shot down from MANPADS.