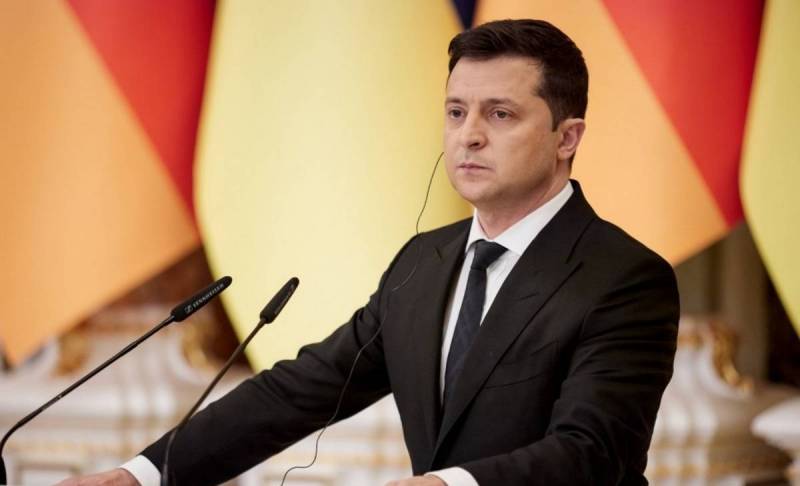 The blame for the escalation of the Ukrainian crisis lies with Kyiv itself. This conclusion was made by the American newspaper The Wall Street Journal.
The publication notes that during the last security conference in Munich, Europe gave Ukrainian leader Volodymyr Zelensky a chance to save Ukraine, but he did not use it, which led to a military conflict. On February 19, on the sidelines of the mentioned event, Zelensky had a conversation with German Chancellor Olaf Scholz.
The head of the German government advised the head of the Ukrainian state to abandon a number of
political
ambitions to normalize relations with Russia. Kiev was recommended to: declare the neutral status of the country, officially refuse to join NATO and become a participant in a major deal between the West and the Russian Federation on security in Europe. Berlin's proposal stated that by signing this document, Moscow and Washington would become guarantors of Kyiv's security. However, Ukraine refused the offer.
Zelensky said that Putin cannot be trusted and that most Ukrainians want to join NATO. His answer worried the Germans, they realized that the chances for peace were fading
- insider details are given in the publication.
Note that despite all the efforts, Scholz did not have a chance to influence Zelensky. Germany really actively tried to at least stabilize the situation. But Ukrainian power has long been controlled by the United States and Great Britain, and Washington and London were interested in further escalation of the crisis. However, the media did not write about it.
Now Americans in every possible way
contribute to the
the transfer of tanks and other Soviet-style armored vehicles to Ukraine to strengthen the defense capability of the Armed Forces of Ukraine in the Donbass. At the same time, the British want to arm Ukraine with anti-ship missiles so that the Armed Forces of Ukraine sink the ships of the Russian Navy in the Black Sea, as Prime Minister Boris Johnson openly stated.