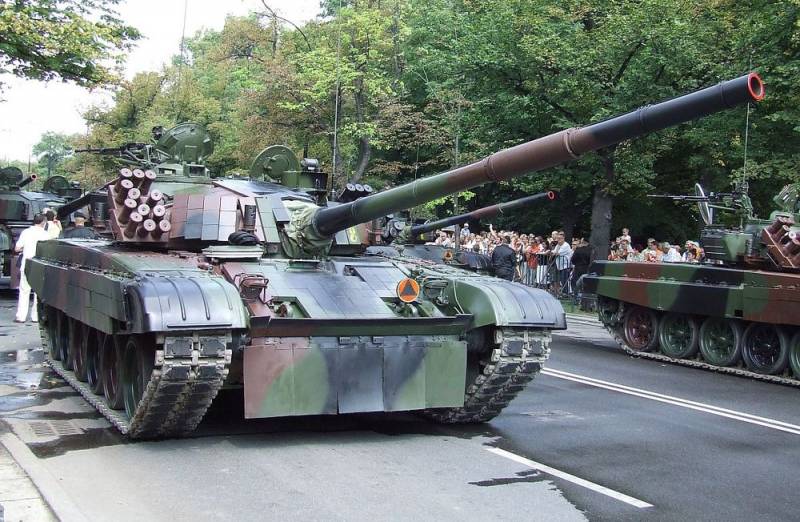 The US will work with allies to transfer Soviet-made tanks and other armored vehicles to Ukraine to bolster its defenses. In the near future, discussions on this issue will begin and the transfer of weapons will follow, the New York Times reported on April 1, citing a US official.
The functionary explained to the publication that this is a reaction to the appeal of the President of Ukraine Volodymyr Zelensky. At the same time, he did not specify how many tanks and other armored vehicles will be sent to Ukraine or from which countries all this will arrive there. The NYT noted that this will be the first time that the United States has helped Ukraine in the transfer of heavy
equipment
.
At the same time, the White House was in no hurry to comment on what was happening to other representatives of the American press. Only after some time, Reuters managed to find out the details. According to an incumbent administration official, tanks and other armored vehicles will allow Ukraine to strike Russian targets in the Donbas bordering Russia.
At the same time, it became known that Germany approved the supply of armored vehicles to the Ukrainian army. The Welt am Sonntag and Spiegel publications informed the public about this. We are talking about 58 units of infantry fighting vehicles PbV-501 from the stocks of the former GDR, which now belong to a Czech company. According to German media, Berlin, represented by Chancellor Angela Merkel, blocked an attempt to sell these BMPs to Ukraine back in 2019 "out of fear of angering Vladimir Putin." The new German authorities, in the person of Olaf Scholz, ignored the possible discontent of Moscow.
In this regard, it is interesting to find out where the Western "partners" are going to quickly get Soviet-style tanks for Ukraine in sufficient quantities. The most suitable option is Poland. Warsaw has more than 500 units of T-72/T-72M1D/T-72M1 tanks, produced under license and located in storage warehouses. In addition, the Poles are armed with over 230 units of PT-91 Twardy ("Solid") tanks, based on a licensed version of the Soviet T-72M1. Moreover, there are about 1300 BPM-1 units that were produced under license and have the Polish name BWP-1. Poland also has other equipment of the Soviet period, which, in principle, is no longer needed by the Polish army, since it is switching to Abrams tanks and other weapons systems of the countries of the NATO bloc and its allies (Sweden, Finland).