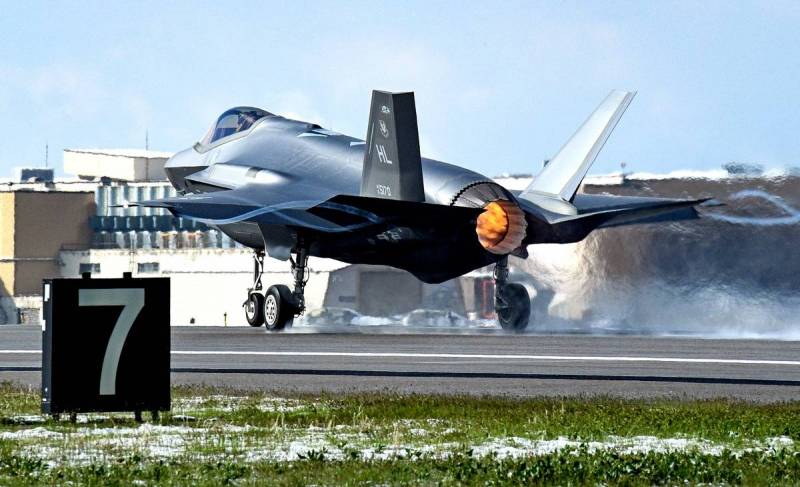 The US Department of Defense has decided to seriously reduce the F-35 fighter-bomber procurement program. This was reported on March 16 by the American agency Bloomberg, citing its sources familiar with the situation.
In fiscal year 2022 (started October 1, 2021), the Pentagon is due to receive 85 F-35s. In fiscal year 2023, the military expected to receive 94 F-35 units. However, according to the Selected Procurement Report, the Pentagon will request 61 of these stealth aircraft, 33 fewer stealth aircraft than previously planned. The Air Force will request 33 F-35As instead of 48, the Navy will request 13 F-35Cs instead of 26, and the ILC will request 15 F-35Bs instead of 20.
Shares of Lockheed Martin fell 6,1% to $421,34, the sharpest decline since October 26. The proposed reduction in F-35 purchases may be the most controversial item in the national security budget request, which is expected to top $770 billion next year.
- writes Bloomberg.
The reason for the cut will not be officially explained until the Pentagon's proposed budget is made public. But the request was received and this is a fact. In addition, negotiations between Lockheed Martin and American software maker Bethesda Softworks for the next contract to upgrade software and hardware for 400 F-35 units are slower than expected. In F-35
found
many defects due to an incorrectly performed important update in software and hardware worth $ 14 billion.
Therefore, it is assumed that such an initiative to reduce purchases is directly related to problems in the communications, navigation, and combat control systems of the fighter, which affect not only the combat capability of the F-35, but even the safety of their flights.