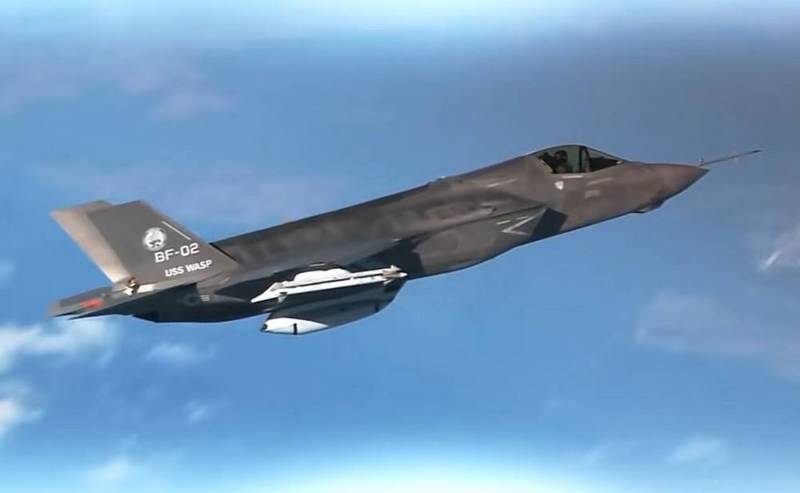 The US military tested its family of stealthy fifth-generation Lockheed Martin F-35 Lightning II fighter-bombers and once again found problems. This was reported on January 26 by the US agency Bloomberg, referring to the annual report of the local military.
In the process of testing the improved software version of Block 4, the military identified numerous defects. They affect the most important aircraft systems: target assignment (selection), use of weapons, communications, navigation and cybersecurity. And all this concerns the Pentagon project worth $14 billion. Worst of all, the "raw and insufficiently tested software," according to the military, has already begun to be introduced (installed) on deployed aircraft.
In 2020, the F-35 software update to the Block 4 version started. The military wanted the defects identified earlier to be eliminated during the modernization process, and the aircraft could expand the range of their aviation weapons. It was assumed that after that the F-35s would become carriers of B61-12 guided hydrogen bombs (the latest version of this nuclear weapon), summed up the media.
We remind you that the software for the F-35 is developed and updated in blocks. Block 1A and Block 1B made it possible to start primary flight training. Block 2B made it possible for Marine Corps aircraft to gain combat capability, while Block 3i made it possible for the US Air Force. The problems just started at the stage of the Block 2B and Block 3i versions. According to statistics, Block 2B crashes once every 8 hours, and Block 3i crashes once every 15 hours. In 2016, at Hill Air Force Base in Utah, only one out of six F-35s was able to take to the skies on alert. On the five remaining F-35s, there was a software failure and some of the onboard equipment simply did not work.
Therefore, when the US military reports on the combat readiness of its giant F-35 air fleet, they are cunning. In reality, they themselves do not know how many of these fighter-bombers will be able to take off when needed, because the endless cycle of identifying, solving and creating new problems does not stop.
Note that on January 24, 2022, an F-35C crash occurred in the South China Sea. This happened when the aircraft landed on the deck of the aircraft carrier "Carl Vinson" (USS Carl Vinson or CVN-70) of the US Navy after a planned flight. The pilot ejected, was lifted out of the water by helicopter and is in "stable condition". At the same time, 7 members of its crew were injured on the deck of the aircraft carrier (3 of them were urgently sent to a hospital in the Philippines). The Americans have not yet reported on the reasons for what happened, but it will not be surprising to find out that software was the cause.