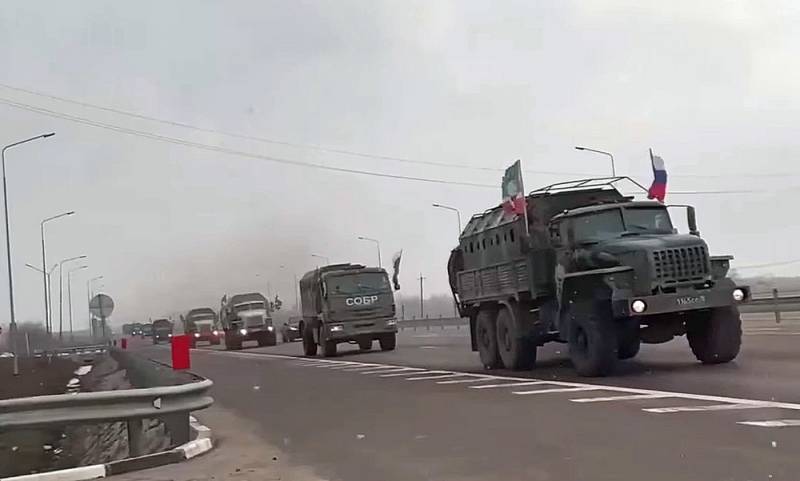 A video has appeared on the Web showing how a convoy of the Chechen special rapid reaction unit (SOBR) Akhmat of the Russian Guard is moving along the road. This unit is sent to help the republics of Donbass in the zone of the Russian special military operation (NVO) for the denazification and demilitarization of Ukrainian territory.
In recent days, the troops of the DPR, LPR and the RF Armed Forces have been fighting heavy battles with the Armed Forces of Ukraine in the Donbass. As a result, they managed to take control of a large number of settlements. The troops need to move forward, and in the liberated territory it is necessary to establish a peaceful life and ensure law and order.
Therefore, the fighters of the National Guard will be very useful in this area. The Akhmat-Grozny mobile special-purpose detachment (OMON) of the Russian Guard is already working there, helping local residents. But it certainly won't hurt to help him, as there is a lot of work.
Recently, the National Guard of this unit in one of the settlements helped an elderly woman who had been hiding in the basement for 13 days return to her family.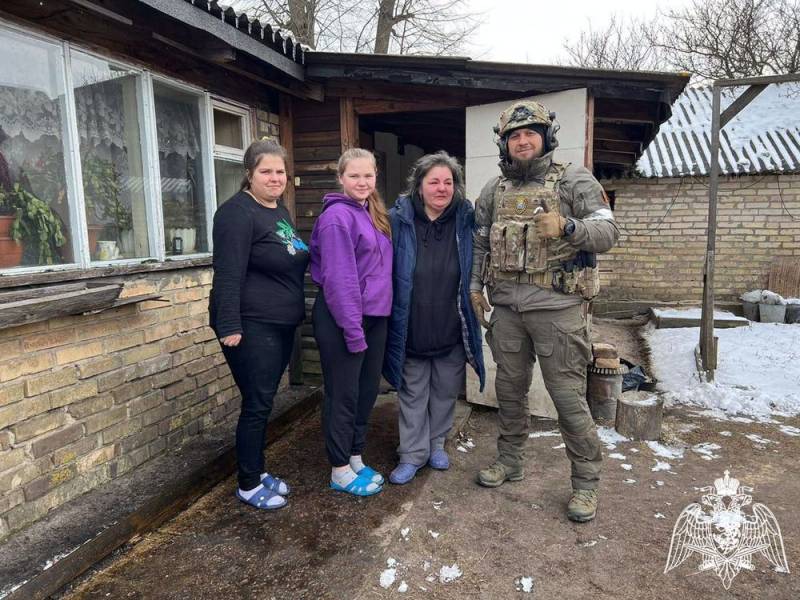 It also became known that the head of the medical unit, the doctor of the Akhmat-Grozny riot police, senior police lieutenant Ayub Iskhakov, provides medical and psychological assistance to local residents, including young children.
At the same time, it turned out that the Regional Public Fund named after the Hero of Russia Akhmat-Khadzhi Kadyrov sent food aid to the fighters of the Chechen special forces of the Russian Guard.
Note that the head of Chechnya, Ramzan Kadyrov, is now also
is
in Ukraine, only in another region - near Kiev.