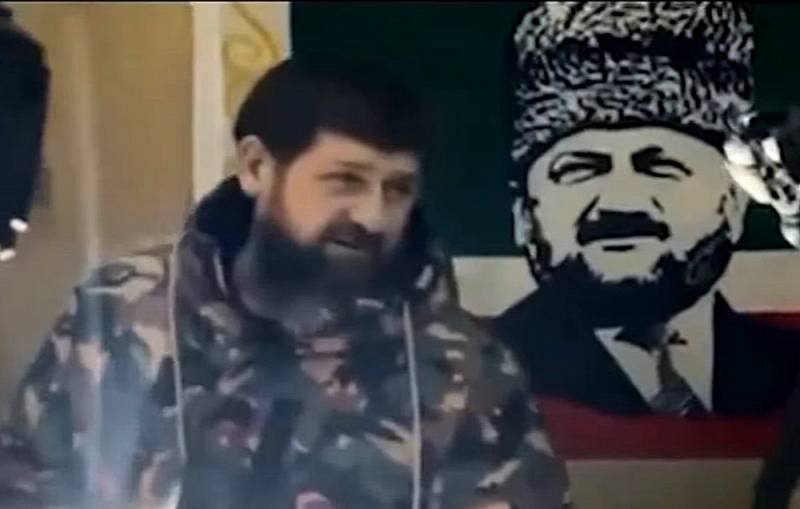 On March 13, it became known that the head of Chechnya, Ramzan Kadyrov, arrived in Ukraine in the zone of the Russian special military operation to denazify and demilitarize Ukrainian territory and is located near Kiev at the location of Chechen units. The public was informed about this by the GAU Information Agency Grozny-Inform.
In a video published on the Web, the leader of Chechnya admonishes his fighters. He advised not to spare Bandera and Chechen-speaking traitors who opposed Russia with weapons in their hands, and spoke about a number of tasks, the main of which is to take the capital of Ukraine.
Standing next to Kadyrov is Colonel Daniil Martynov, who has been in Ukraine for two weeks now. Therefore, the footage shown confirms that Kadyrov is there, although there has not yet been an official statement on this issue from the authorities of the Chechen Republic. The video also recorded the report of this senior officer to Kadyrov on the progress of the special operation and the operational situation in the entrusted direction.
It should be noted that the appearance of Kadyrov on the territory made a lot of noise in the Ukrainian segment of the Internet. How long Kadyrov will stay there is unknown.