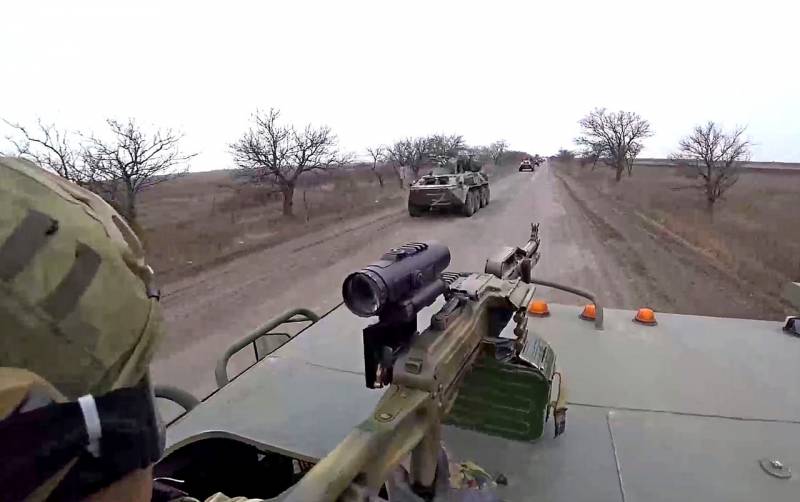 Sources report that Russian units have closed a "cauldron" around the Lugansk group of the armed forces of Ukraine. The advance of Russian troops is carried out in two main directions.
So, the Russians along the line Melovoye - Markovka - Starobelsk reached the borders of the Kharkov region, while the northern group of troops of the Russian Federation was moving from Belgorod. The connection of the columns took place in the area of ​​Kupyansk (about 116 km from Kharkov).
Thus, the main part of the Lugansk grouping of the Armed Forces of Ukraine in the Donbass, consisting of about 50-60 thousand people, turned out to be surrounded.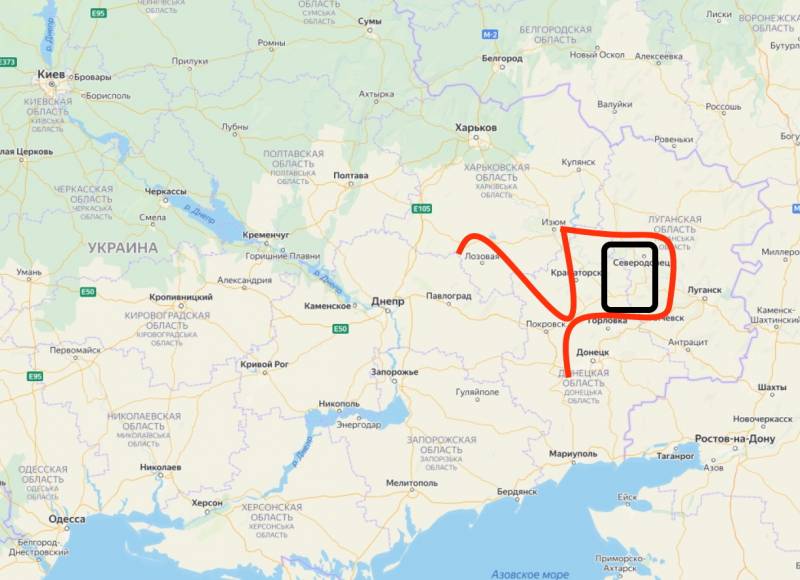 Now the Russian troops will be engaged in cleaning this territory from nationalist battalions and forcing the soldiers of the Armed Forces of Ukraine to surrender. At the moment, intense fighting continues in this region - nationalists and Ukrainian military personnel are trying to break out of the encirclement.
The destruction of the Donbass grouping of forces of Ukraine will allow Russian troops to reach the borders of the Dnepropetrovsk and Zaporozhye regions and complete the coverage of Kharkov. At the same time, Kyiv will lose the most combat-ready units of its army.
Was earlier
stated
that the Armed Forces of Ukraine at the moment ceased to exist as a single centralized military structure, breaking up into separate formations of different numbers.