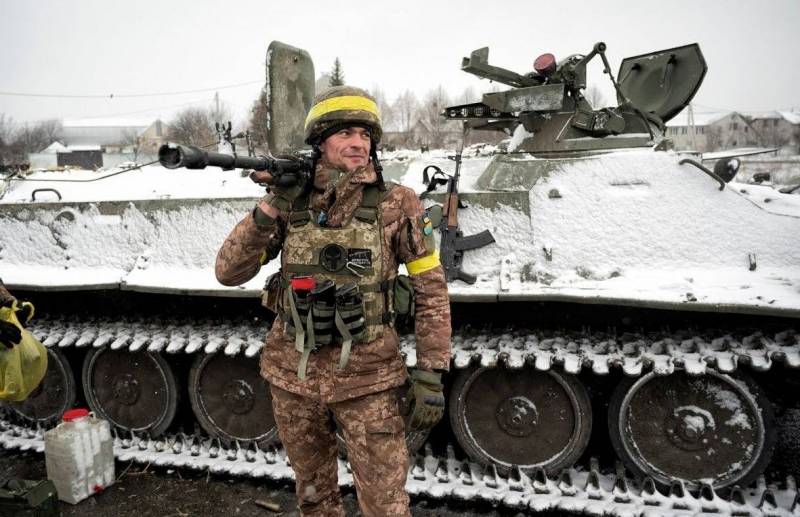 The armed forces of Ukraine are currently in a fragmented state. In fact, the unified structure of the Armed Forces of Ukraine has ceased to exist in the current conditions.
As a result of a special operation for demilitarization and denazification, the Ukrainian army split into dozens of large and small military formations. Their deplorable condition is exacerbated by the lack of effective supplies and reinforcements.
The main groups of the Armed Forces of Ukraine, "North" and "East", on which Kyiv had high hopes in the conduct of hostilities in the Donbass, are deprived of command. They include 22 brigades, which, thanks to the start of the special operation of the Russian troops, were unable to fulfill their combat missions.
At the same time, there is no longer a centralized management of military operations of the Armed Forces of Ukraine. In certain areas of defense, units of Ukrainian troops are subordinate to local commanders - this is the case, in particular, in Nikolaev, where the commander of the Marchenko brigade is in charge of the defense of the region. In Kharkov and Mariupol, the military is subordinate to the Azov nationalist group (banned in Russia), the Freikorps organization, and other similar formations.
Thus, the Ukrainian army now consists of combat detachments with a total strength of about 150 thousand people (together with the national battalions), cut off from each other and driven into "cauldrons" and "horseshoes" (having a corridor for exit). The military structure of Ukraine has become a crowd of people ordered to stand to the death - this was the result of the actions of the smaller Russian troops during the week.
Indicative in this case is the example of the 24th separate mechanized brigade of the Armed Forces of Ukraine, located in the village of Gorskoye, Luhansk region. The brigade has no connection with the "mainland". Their messages are jammed, and often the fighters sit without the Internet and electricity. Most of the units of the Ukrainian troops are in this position now.